If every business worth its salt is becoming multichannel, how can retailers up the ante and go one step better than rivals? Jon Severs reports
Multichannel is no longer a 'good-to-have'. In today's competitive and changeable retail landscape, it's a must-have.
For any retailer striving to survive the next turbulent few years, being multichannel must simply become a way of operating that's inherent and intrinsic to the business. If your front and back end aren't seamlessly aligned to offer customers frictionless ways to shop, you're doing something wrong.
But in KPMG's recent survey of more than 250 retailers, the auditor found the retail sector wanting in several key areas, including returns, online experience, stock management and delivery.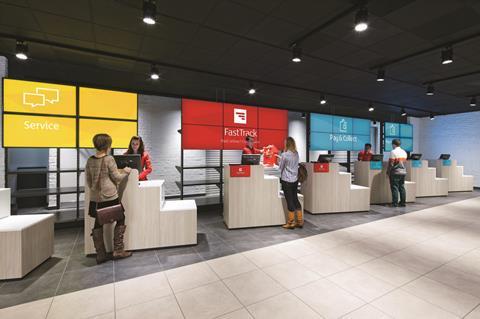 It is a short report, just 20 pages, but it is an important one, suggesting that if any retailer thought they had their multichannel offering sorted, clearly they can think again – there's a lot more work to do yet. It confirmed what many had been thinking for some time.
"Here in the UK… very few retailers are able to track multichannel attribution, and many don't have a clear view of how customers are behaving across all channels and touchpoints," says Martin Newman, member of the KPMG/Ipsos Retail Think Tank and chief executive of ecommerce consultancy Practicology.
Not all retailers have been caught out, however. Some realised early that to differentiate themselves they would have to push multichannel further. Argos counts itself among the early risers.
"We focused on optimising apps that work for customers. As a result, we saw growth of 38%, and achieved for the first time over £1bn of sales that start on a mobile device"

Bertrand Bodson, Home Retail Group
"Most retailers offer their customers more than one channel in which to shop, with a few exceptions. In that sense you could say that multichannel is mature in retail," says Bertrand Bodson, chief digital officer at Home Retail Group.
"[But] at Argos we believe being a digital retailer goes well beyond that. We recognise that customers want to move between channels and will shop for different products in different ways, so we want to make it as convenient as possible for them to shop across channels in a seamless way.
"We have built on four main areas based on customer insight: focus on mobile as a connector for customers on their way to the store (growth in m-commerce in the past year of 38%); reinvent the online experience, bringing historic catalogue experiences to life; reinvent the store experience, complementing online and satisfying the omnichannel need for convenience; and build on the capability for a single view of stock, by extending stores into new places and developing fulfilment options."
Argos is not alone in pushing multichannel further. A number of retailers are recognising that just making your website mobile-friendly and offering click-and-collect will not make you stand out from the competition.
The master shopper
John Lewis says its starting point was to understand that the shopper has changed beyond recognition.
"In last year's retail report – How We Shop, Live & Look – we identified that 2015 was the year omnichannel came of age," says Mark Felix, director of online trade at John Lewis.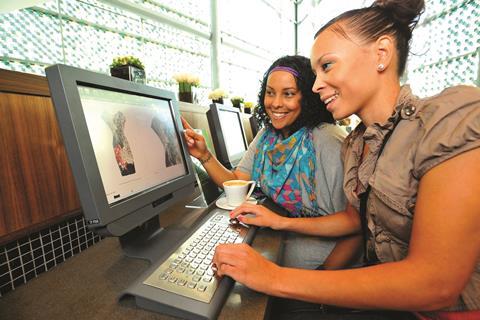 "After several years of getting to grips with all the different ways modern shoppers can browse, purchase and collect their goods in an ever-evolving omnichannel world, a new, more confident type of shopper has emerged – the 'Master Shopper'.
"The Master Shopper knows how to find the right product, at the right price, available how, when and where they want it, in the ultimate bespoke shopping experience. For us, that's as much about shops as it is online – 75% of our customers now shop across all three major channels: shops, online and mobile."
For both Argos and John Lewis, identifying the pinch points in the consumer journey is crucial to securing sales to Master Shoppers.
"There are clearly pinch points, and making your systems work across all channels is a challenge, so our approach has been to invest in our systems for the long term," says Felix.
"If you focus on ensuring your customers are at the heart of decision-making, then you should be able to pre-empt difficult areas and work on a solution to combat them"

Mark Felix, John Lewis
"If you focus on ensuring your customers are at the heart of decision-making, then you should be able to pre-empt these potentially difficult areas and work on a solution to help combat them."
"To operate at scale, you need to have strength in all channels and enable customers to receive and return purchases however they choose," agrees Bodson. "It sounds easy, but connecting across channels is difficult, especially for traditional retailers when technologies are moving so quickly.
"Take mobile, for example. It took us three years in mobile to reach a level of customer take-up that took 10 years to reach online. You have to focus on what makes a difference for the customer. Customers are demanding. Many of the changes we make they don't even notice, but we know we have to be 'on it' because they just expect it to work."
Of course, seamless movement between channels is worthless if you can't get the right products to the right place, to the right people in the quickest time possible. Indeed, speed is ever more important.
"We believe the battleground is fulfilment," says Bodson.
"Getting products into people's hands faster than anyone else is crucial to leadership in retail. We focused on the 'battle for the last mile' and the fact that customers want to know for certain that they can choose from an excellent range and that the item they want is theirs, quickly and conveniently.
"We are using our extensive store network and our unique hub and spoke system to move stock from larger to smaller stores, and to people's homes as customers require it, providing ultimate convenience."
Mobile ambitions
But though fulfilment is undeniably crucial, it is clear the fight on mobile is to be just as furious.
Steve Willett, chief digital and IT officer at Kingfisher, cites mobile as a key area of development for his company, as does Felix, who says new mobile developments at John Lewis will be ready to roll out within 12 to 24 months. "Mobile is the most convenient channel as it is always there and always on," he says.
Bodson says Argos is already benefiting from an early focus on mobile. "We recognised this trend early on and invested in agile teams focused on optimising apps that work for customers, like Gift Finder and Kids App. As a result, in the past financial year we saw growth of 38%, and achieved for the first time over £1bn of sales that start on a mobile device."
Such figures make a compelling argument for retailers to not rest on their laurels with multichannel retail but spot how customers are behaving and react promptly. It's a fast-changing landscape, but it's one retailers need to be able to monitor closely if they are to reap the biggest rewards.
Improving customer service
The customer experience in store is an integral part of a multichannel strategy, and one retailers can't afford to get wrong.
"We know that nowadays, by the time a customer actually walks into one of our stores, they will most likely have researched the product they'd like to purchase online and checked out the price with us and elsewhere. They'll already have a good idea of what they're looking for – 93% of our customers start their shopping online," says Stuart Ramage, ecommerce director at Currys PC World.
"Yes, shoppers need fridges, laptops and phones, but what they also want is informed advice so that they can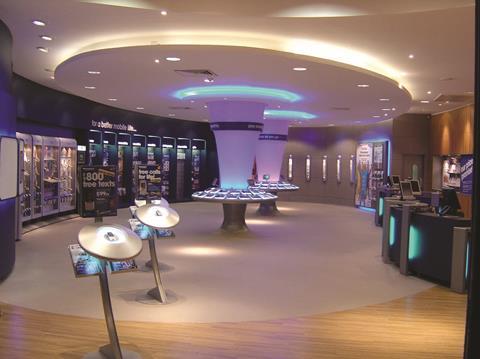 get the most out of their purchases – and that increasingly means services as well as goods. That's where the likes of store colleagues and our Knowhow service come in."
That service element needs to be across the channels, adds Vic Self, online director for Carphone Warehouse. "Purchasing a new mobile device is a considered choice that requires various elements of comparison, so assisted sales are key for us," he explains.
"For example, we have Pin Point in store and have introduced assisted sale online by using Live Chat and Help Me Choose tools, all underpinned by our specialist telesales team, which provides customers with choice and support, whichever channel they choose to research and purchase in."