The latest news, analysis, data and video on innovation and disruption in retail technology.
Latest news & analysis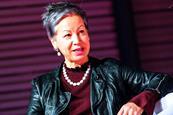 From AI to the speed of innovation and the dearth of women in digital careers, Tech. 2018 covered some of the biggest retail issues of the moment.
The Tech. Awards – part of Retail Week's two-day festival Tech. – celebrate the greatest innovations in retail technology across Europe.
Rewarding retailers, start-ups and tech innovators alike, these are the only retail awards to put technology at the forefront.
The Tech. Awards highlight how tech is enhancing customer experience, how it is revolutionising the retail supply chain, and how the most successful tech teams are helping to drive change in an evolving retail world.
View the categories