Chief intelligence officers, AI resources officers and heads of storytelling; these job roles sound rather fanciful but they will help to define the future of retail.
As retailers grapple with fast-paced technological transformation they will increasingly look to create new roles to help them make sense of digital disruption.
Our report, Retail reimagined, gives retail leaders a glimpse of how technology will further disrupt the status quo, uncovering the new business-critical job roles of the future, and examining the roles that will cease to exist altogether.
This report, produced in partnership with DLA Piper, looks at how advancements in retail technology will impact people over the next decade and, crucially, examine how retailers can plan ahead, specifically exploring:
How the shopping journey will evolve in the next decade, uncovering the technologies retailers need to invest in to keep pace with change
What the impact of technological change will be on the retail workforce – which jobs will disappear, and the new roles that will be created
How jobs across the retail supply chain will be disrupted and what this means for retailers and their partners
Are retailers yet grasping the full potential of the cloud or blockchain? Are they set up to integrate AI and robotics into their organisations? How will these technologies impact the shopper journey of the future and also retailers' workforces?
In the past 10 years, technology has reinvented the way customers shop and how retailers run their businesses around the world.
It stands to reason then that the next 10 years will bring even greater change.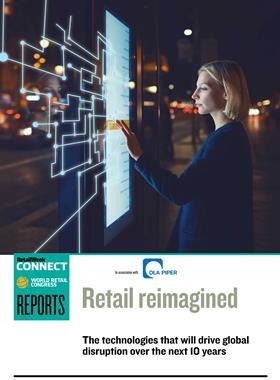 Download the full report to learn how to prepare for the next decade of disruption.