PAID FOR POST
The Hermes Supply Chain Blog on Retail Week
Click-and-collect has undoubtedly been a hit with shoppers. At John Lewis, for example, more than half of online orders are picked up this way.
Shoppers have embraced click-and-collect with vigour as it alleviates the pain of waiting at home for the courier to arrive. However, it costs retailers to fulfil these orders, particularly those such as John Lewis that don't pick stock from store.
The department store took the bold step of introducing a £2 charge for click-and-collect orders under £30 last year, a move that many retailers have been watching closely. John Lewis boss Andy Street said at the time that the current model of free collection was "unsustainable".
But would this charge impact sales through what is its biggest fulfilment channel?
No, John Lewis's director of retail operations Simon Russell declared this week. Russell told the Drapers Operations Forum that although there was a "slight impact" on conversion, the majority of customers added another item to their basket to hit the £30 threshold making the initiative a resounding success.
Good news for retail, surely? If the high street's bellwether can successfully charge for click-and-collect, the rest of the industry can follow and similarly protect their margins.
"John Lewis customers might not think twice about buying another item, but other less affluent shoppers may decide to shop elsewhere"

Gemma Goldfingle
Unfortunately it might not be that simple. John Lewis customers might not think twice about buying another item, but other less affluent shoppers may decide to shop elsewhere.
Tesco Direct, which has shoppers from a wide demographic, followed John Lewis's lead earlier this year, offering the same £2 charge on orders under £30, and was hit by a barrage of customer complaints.
One shopper posted on the Tesco Facebook page: "Exactly where are you delivering to if I'm paying for the pleasure of collecting?" Another tweeted: "What's to pay for – a little bag and a label?? Two quid? On yer bike Tesco!!"
Educating consumers
Therein lies the problem. Customers simply do not see the overheads attached to click-and-collect. They think they're picking up items that are already in store. Perhaps more can be done to educate the shopper about how their purchase arrives at store.
Retailers, of course, like the concept of click-and-collect. It brings shoppers to store where hopefully they can be enticed to buy more items. Fashion retailer New Look said last summer that a quarter of its click-and-collect customers made additional purchases in store.
Mike Ashley's sports giant Sports Direct has taken a novel approach to both cover click-and-collect costs and encourage further purchases. Shoppers are charged £4.99 for in-store collection but, if they opt to pick up at Sports Direct's stores rather than a Collect+ store, they get a £5 voucher to spend whilst there. On paper, this looks like a smart move.
What is clear is that the industry's standard click-and-collect model needs to change. If retailers with slick supply chains that achieve the economies of scale that Tesco and John Lewis do believe that not charging for click-and-collect is "unsustainable", what hope is there for the smaller players?
Nobody wants to be the first to introduce a charge but John Lewis and Tesco have already taken that mantle. It may be time for others to take their own tentative steps.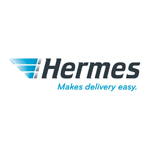 Hermes' vision is to be the carrier of choice for every end customer in the UK. The company currently delivers parcels on behalf of 80% of the country's top retailers and etailers.