PAID FOR POST
The Hermes Supply Chain Blog on Retail Week
Amazon is offering support to would-be entrepreneurs to help them develop delivery businesses that will fulfil the retailer's growing parcel volumes.
Keeping up with the sheer volume of parcel growth is a huge challenge for Amazon.
In its first quarter, sales jumped a whopping 43% to $51bn. That's 43% more parcels to deliver.
At a time when there is a shortage in delivery drivers in both the UK and US, hiring enough drivers – be it directly or via its courier partners – to fulfil such volumes is troublesome.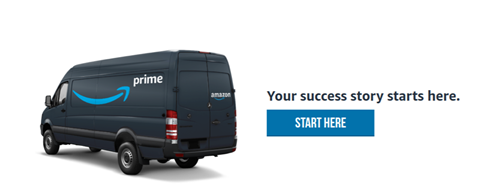 That's why Amazon is trying a different approach. Rather than hiring drivers to work shifts, the online behemoth is seeking would-be entrepreneurs who want to build a business.
For a minimum investment of $10,000, people can enrol in Amazon's Delivery Service Partners programme and start a business fulfilling the etailer's orders.
Potential partners – who don't need any previous logistics experience – are vetted by Amazon and once accepted they will receive training to learn about the retail giant's shipping operations and will spend time with one of its existing courier firms.
Amazon will offer support to its delivery partners, who can lease branded vans from the retailer. Partners are offered discounts on branded uniforms, fuel and comprehensive insurance that have been pre-negotiated by Amazon.
Each partner can run up to 40 vans and is responsible for recruiting their own drivers. Amazon claims successful delivery partners can make up to $300,000 in profit a year.
A step forward
Amazon senior vice-president of worldwide operations Dave Clark says: "Customer demand is higher than ever and we have a need to build more capacity. As we evaluated how to support our growth, we went back to our roots to share the opportunity with small and medium-sized businesses.
"We are going to empower new, small businesses to form in order to take advantage of the growing opportunity in ecommerce package delivery"

Dave Clark, Amazon
"We are going to empower new, small businesses to form in order to take advantage of the growing opportunity in ecommerce package delivery."
Amazon has gotten flack in the past for its treatment of staff and its reliance on gig economy workers, so hearing about it opening doors for up-and-coming entrepreneurs is surprising.
But let's not forget that many businesses have been formed on Amazon. Numerous small retailers have become big businesses selling on the online marketplace and have grown as Amazon has grown. Why should the same not apply for the couriers serving Amazon?
The programme launched last week in the US but, if successful, Amazon will look to roll it out across other countries.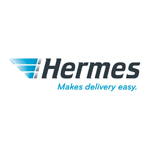 Hermes' vision is to be the carrier of choice for every end customer in the UK. The company currently delivers parcels on behalf of 80% of the country's top retailers and etailers.
View full Profile