PAID FOR POST
The Hermes Supply Chain Blog on Retail Week
As shopping becomes more of a leisure activity, do consumers want to lug heavy bags around with them? Could free delivery from stores protect the role of the shop?
Showrooming has been around for a while now. Some shoppers head to the high street to see, touch and test products they might be interested in, and when they're sure of their decision they take out their smartphone and buy it online.
The reason behind this trend is widely thought to be thriftiness. I'm sure this is true in the most part. Head to Currys PC World, have a play around to decide what laptop you want, then head online and snap up that model at whatever retailer is selling it the cheapest.
However, I don't think this is the case all the time. Sometimes people opt to buy online because they simply don't want to carry around heavy bags.
At a time where retailers have to fight hard for every sale, should they not be taking this potential barrier to purchase away for shoppers and offer home delivery on items bought in store?
The case in grocery
In China, this practice is ubiquitous. Alibaba and JD.com, ecommerce giants that are rapidly rolling out grocery stores across the world's most populous nation, offer in-store shoppers the option to deliver their purchases anywhere within a 3km radius in 30 minutes. No struggling with bags – you can grab a coffee and relax as your shopping is delivered straight to your door.
However, the Chinese retail behemoths are actually behind the curve when it comes to delivery from store. Deeside's finest, Iceland, led the pack back in 1996 when it launched its home delivery service.
The delivery offer, which was free for those that spent £25 or more, was designed to increase the average spend in its shops, particularly for those without a car.
Iceland, which is consistently voted the UK's favourite online supermarket – the frozen food specialist has topped the Which? annual consumer survey for the past three years – still operates the service from its stores, and has even dropped the minimum spend to £20.
As a non-driver who constantly has to put down that extra bottle of prosecco or walk away from that cracking deal on a new TV because I simply can't carry it home, I get the rationale. I'm not an Iceland shopper, but if I was I would grab a few more prawn rings and 2 litre bottles of Diet Coke and take advantage of it.
Shopping as a leisure activity
It's not just in supermarkets that this delivery service makes sense. Anywhere that bulky items are sold – DIY and home stores, department stores or general merchandise retailers – would benefit from such a service.
Shopping is becoming more of a leisure activity, with trips to the coffee shop, cinema or nail salon intertwined with buying stuff we want or need.
Given this, the idea of towing around bags of purchases around seems less appealing.
Retailers should offer home delivery to ensure stores remain more than just showrooms, but places to act on impulse and actually buy.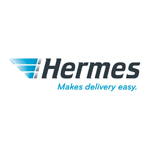 Hermes' vision is to be the carrier of choice for every end customer in the UK. The company currently delivers parcels on behalf of 80% of the country's top retailers and etailers.
View full Profile