PAID FOR POST
The Hermes Supply Chain Blog on Retail Week
Prime Day is now under way. Amazon's self-created shopping holiday is in its third year and it's expected to be bigger than ever.
The day – in fact, day and a half as this year's event runs for 36 hours – offers deals to those who are subscribers to Amazon Prime, its next-day delivery service. It is a bumper sales event for the retailer, bigger than Black Friday last year.
In terms of trading, this will give Amazon a huge fillip during the slow summer season. However, it also gives Amazon a huge logistical challenge to deliver the huge volume of orders.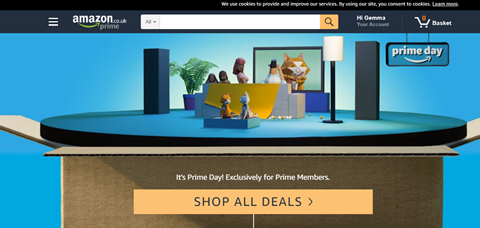 I'm sure we all remember the delivery chaos that followed Black Friday a few years ago when retailers' supply chains crumbled under the pressure.
This is why many retailers – Amazon included – have opted to spread their Black Friday deals over a longer period, with some running one or two weeks of promotions.
For Amazon, the pressure is even greater on Prime Day, which is about more than offering customers a cracking deal. The purpose – and, indeed, name – of Prime Day is to get more shoppers to buy into its next-day delivery subscription. In 2017, the retailer said it signed up more Prime members than on any other single day in its history.
Primed for success
Prime is a huge growth lever for Amazon. According to Morgan Stanley research conducted in 2016, Amazon Prime members spend 4.6 times more than non-members; 40% of Prime users spend more than £800 each year, compared with just 8% of standard Amazon customers.
However, in the US at least, the number of Prime users has plateaued of late. RBC Capital Markets says that while an impressive 55% of US online shoppers are Prime users, this is flat year on year.
Prime Day is obviously a big incentive for new shoppers to subscribe to the service. However, what will keep them tied into Prime is the reliability of its next-day delivery service.
That means nailing the first delivery for the hordes of new subscribers is crucial, and the bigger a success Prime Day is from a sales perspective, the greater the strain on Amazon's supply chain.
All eyes will be on Amazon over the next 48 hours to see if it can deliver on its promise and showcase Prime at its best.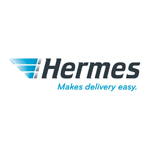 Hermes' vision is to be the carrier of choice for every end customer in the UK. The company currently delivers parcels on behalf of 80% of the country's top retailers and etailers.
View full Profile