Paperchase has launched a loyalty card and is about to start work on developing an app to support the scheme.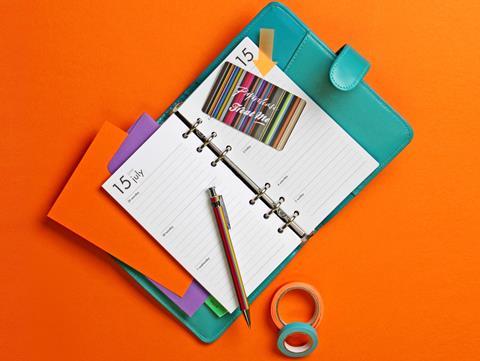 The Treat Me card has been rolled out nationwide after an extended trial in Scotland and eschews points for a rewards-based system.
Multichannel director Joe Irons said it chose a card over an app initially after a survey of its Scottish customers found they would prefer the former.
Paperchase expects to launch the app before the end of its financial year.
Harvey Nichols decided to abandon cards entirely in favour of an app for the launch of its loyalty scheme, while former Kingfisher boss Sir Ian Cheshire has predicted traditional loyalty schemes will wither.
Loyalty rewards
Rewards for customers signing up to the Paperchase loyalty scheme include 15% off their first shop, a £5 gift on their birthday, free coffee in flagship stores, free click-and-collect and upgrades to next-day delivery.
Customers will also receive individual treats by email, which Irons said will have a "personalised element".
Irons previously worked at the Body Shop and while there launched its Love Your Body loyalty programme.
Irons said: "The thinking around loyalty has changed. Customers aren't loyal to a loyalty programme any more but are loyal to a brand.
"For us, because we knew customers enjoyed the stores and the product, this was the third stage and it gives us a single view of the customers."
Customers who sign up to the loyalty scheme need to activate the card on the Paperchase ecommerce site once and afterwards the website will not require them to enter their loyalty details again.