The rise of mobile digital technology and data is poised to transform the retail industry, former Kingfisher boss Sir Ian Cheshire believes.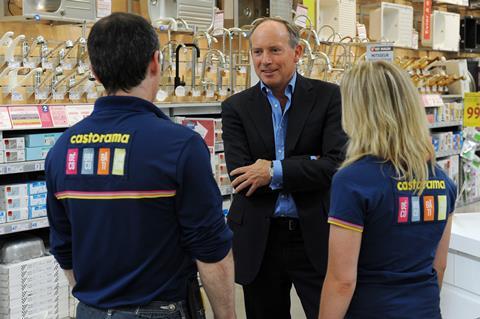 Retail at 'inflexion point' as big data changes landscape
Airline-style dynamic pricing likely to be adopted in retail
Great opportunity for retailers able to adapts
Cheshire will argue in a speech next week that retailers have not yet grasped the extent of change likely to be wrought.
He expects card-based loyalty schemes to "wither", greater adoption by retailers of dynamic pricing, as has happened with hotels and airlines, and new roles for bricks-and-mortar stores.
However, he believes that the UK's strength in ecommerce means retailers here that are able to anticipate and adapt to the changes – particularly in how they use big data – could open up a "whole new scale of opportunity".
Cheshire aims for his speech to "start a conversation" about the challenges and opportunities of mobile digital technology and big data when he delivers the British Retail Consortium's annual retail lecture next Tuesday.
Barriers to retailers
Cheshire will identify factors that he thinks will make it hard for retailers to adapt.
He is expected to say: "Our legacy of a business model based on physical space and stock is slow to change, especially in the UK with our lease structures.
"We are not following our customers as much as our supply chains"

Sir Ian Cheshire
"We don't really run customer-centric businesses – we run machines for selling products and, until Clubcard, that's all we could measure.
"We are not following our customers as much as our supply chains. Until we get shelf-edge electronic prices the mere idea of dynamic pricing is almost inconceivable."
He will argue: "Data should allow us to predict promote and retain customers entirely differently to today.
"Card-based loyalty schemes will wither to be replaced by much richer multi dataset-driven systems that include all the searching and social data of our customers rather than just the SKU number of what they last bought."