Loyalty schemes don't have to give anything away in order to be successful, according to Pets at Home commercial director Peter Pritchard.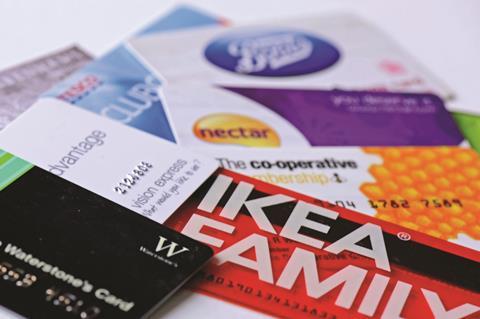 He told Retail Week's Customer Experience event that they just need to be relevant and connect with customers on an emotional level.
Pritchard said: "When you get it right, loyalty schemes don't have to give anything away.
"Relevancy plays into two places; relevancy of communication and of something you mutually love. When you get that right, the magic happens."
The Pets at Home loyalty scheme focuses on pets rather than their owners, and is driven by the emotional connection between owners and their pets.
Part of succeeding at loyalty schemes is also about personalisation, he said. "As shoppers we want to be treated as individuals, so any personalisation has to be relevant and appropriate. That was a big lesson for us."
But that level of personalisation depends on the customer and their expectation of the brand, said Thomas Pink global head of marketing Alex Field.
"You need to ask your customer what do they want from the brand? If they want to feel like they have an inside track to the brand, that's what you'll need to deliver," said Field.
Thomas Pink's loyalty scheme, In the Pink, has tiers and is invitation only so membership needs to be earned.
"In terms of visibility, make sure it is subtly part of your brand. If it looks slapped on, the customer won't buy into it," Field said.
Collect the right data
Naomi Kasolowsky, global capability director for loyalty at Dunnhumby, agreed. "When it's successful it's not really trying to change customer behaviour, it feels natural."
She also cautioned against collecting unnecessary data.
"Don't ask customers for data you're not going to use. It has to be on their terms," Kasolowsky said.
But even before retailers begin to collect data they must have a clear idea of what they are hoping to achieve with a loyalty scheme, said Pritchard.
"First it's important to ask yourselves why you want a loyalty programme. We fell into that trap and stopped for six months to ask ourselves – what do we want to achieve? It can be expensive to run a loyalty programme, and if you overshoot as we did it can be really painful," Pritchard said.
"If you don't know how you're going to commercialise your programme you're dead. Loyalty is just part of the solution as it only tells you what people do, not why they do it."
M&S's Bousquet-Chavanne says nurturing trust in a brand is vital
1

2

3

Currently reading

Customer Experience event: Loyalty schemes need an emotional connection, says Pets at Home commercial director

4

5