M&S marketing boss Patrick Bousquet-Chavanne has hailed the level of trust in its brand and said it needs to be "nurtured" as the business evolves.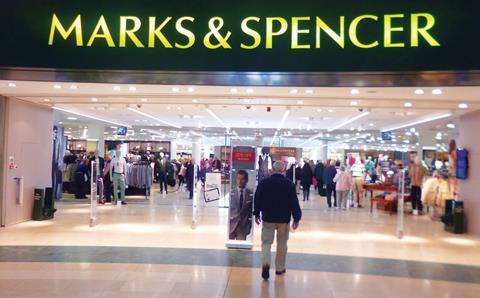 The comments come as observers suggest that consumer trust is eroding for some retailers – particularly the big four grocers, which are all claiming they are cheaper than the other.
Speaking at the Retail Week Customer Experience conference in London this morning, Marks & Spencer executive director marketing and international Bousquet-Chavanne said that consumer trust in the M&S brand is "nothing short of exceptional". He added: "The question is how do you nurture that trust while evolving?"
He said that the emotional connection with M&S is "so powerful" that the brand is held up to very high standards.
He said as such, business values are "becoming essential".
Bousquet-Chavanne said M&S is driven by the aim to inspire and innovate while having integrity.
He added that M&S does not "take for granted" its relationship with the British consumer. "We put customers at the heart of everything we do," he said.
"You have to understand the core of your brand," he said. "The M&S brand, along with our people, is our most important asset."
Engaging content
He also noted that shoppers are more and more expecting "fluidity and newness" when it comes to product, and that the online experience must be backed up with relevant engaging content.
He said without enriching content, such as video, the relationship is purely transactional, and those consumers "can be fickle". M&S's Editor's Pick drives "fascinating" levels of engagement, according to Bousquet-Chavanne, and conversion can be up to five or six times greater.
He hailed the power of mobile, and said 52% of womenswear searches are now conducted on mobile devices.
As such, Marks & Spencer has redirected marketing spend towards digital. He said a few years ago digital accounted for just a "low single-digit" proportion of overall marketing spend. Now it accounts for 21%.
"Rarely have we seen so many opportunities," he said. "The consumer is empowered every day with new technology and ready to connect with the brands."
M&S's Bousquet-Chavanne says nurturing trust in a brand is vital
1

Currently reading

Customer Experience event: M&S's Bousquet-Chavanne says nurturing trust in a brand is vital

2

3

4

5