Retail stores will see investment this year and remain central to many retailers' strategy next year, the UK's leading CEOs reveal in Retail Week's strategic outlook report Retail 2023
This was the overwhelming consensus when Retail Week interviewed 57 leaders across 54 retailers, including Ikea, Waitrose, River Island and McDonald's (see the full list below).
The 11th edition of Retail Week's annual report, Retail 2023, produced for the second year in association with Zebra Technologies, provides a critical strategic outlook on the year ahead and insight into the conversations happening across UK boardrooms. Read it for free here.
Multichannel retailers view the store as the beating heart of their brand – a space where consumers can get immersed within the company's world.
It's one reason why the likes of Gymshark, Glossier and Untuckit – which all built their reputations online – have opened physical spaces: they see the power of bricks and mortar.
In the words of one fashion chief executive who spoke to Retail Week off the record, the store is "a gallery for the brand". If presented, merchandised and hosted correctly, it can have a lasting impact on a consumer's decision to shop – even if they do not part with their money during a visit.
Here is what five CEOs we interviewed said about the role the store plays in their business, both now and in the future, and how they are planning on making physical retail central to their strategies for 2023.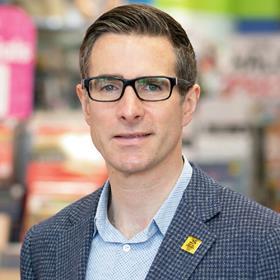 Gavin Peck, chief executive, The Works
"Our heritage is in physical retail – it always has been and it always will be a very important part of our business. We are now targeting fewer new openings each year and are instead focusing on optimising our current estate and investing in our online proposition. It is this multichannel proposition that we think works so well for The Works, with circa 525 stores across the UK and Ireland.
"The most important way that we deliver a special customer experience is thanks to our brilliant colleagues, who all love what they do. For example, during the launch of David Walliams' book Gangsta Granny last autumn, our team members dressed up as characters from the book and decorated their stores – they really brought the launch to life with their creativity."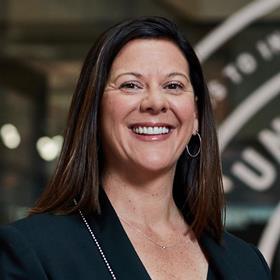 Kara Trent, managing director for EMEA, Under Armour
"Physical stores will, for the foreseeable future, remain a large part of our business, as we have 184 partnered and 34 Under Armour-operated stores in the EMEA region.
"In the post-Covid era, retail is taking a different role but it will remain a critical piece to making athletes better. Offering athletes an integrated brand experience is a pivotal step in our strategy. We are therefore currently accelerating the build-up of back-end capabilities to have a fully integrated omnichannel experience throughout Europe soon. We also expect to open multiple brand houses across Europe, focusing on the UK and Germany."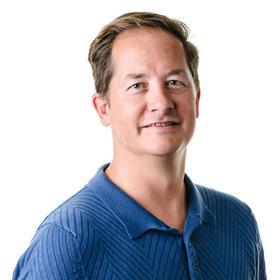 James Bailey, executive director, Waitrose
"Our physical estate plays a critical role in our business for customers, who have come to expect an elevated shopping experience both in store and online, and we expect this to continue in the future.
"While our online operations and our recent collaboration with Deliveroo continue to trend, our shops continue to be the pillar at the core of our business that delivers the high standard of service and choice our customers have come to expect.
"Our shops are the stage for our partners to be themselves and to deliver superb customer service at every touchpoint. This is supported where possible by the latest design treatments and exciting propositions including dry-aged beef, our service counters and cafes, and recently our inclusive JL Better Together proposition."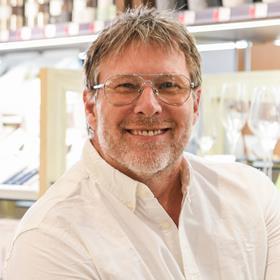 Daniel O'Neill, chief executive and founder, ProCook
"Around 70% of kitchenware is currently bought in physical spaces, so bricks and mortar clearly still has the lion's share of the market in our sector. Physical stores are definitely still driving sales for us and they are also driving awareness of the brand, so we certainly see us growing in that space in key strategic areas for the short- and medium-term future.
"We create inspirational environments so that our customers can really picture themselves using our products at home and we train our teams so that their product knowledge is exceptional. We recently opened the ProCook Cookery School within our flagship store in London on Tottenham Court Road, which has opened up a whole new way for people to experience the brand through hands-on workshops, online cook-along classes and events."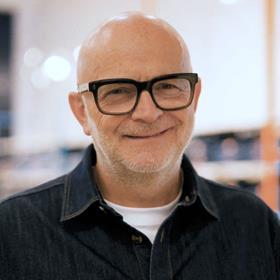 Paul Marchant, chief executive, Primark
"We've made a fairly public statement about our ambitions on store numbers. We've said that we want to grow our stores to 530 from the 408 we are today by the end of the 2026 financial year. Within that, we talked about getting to 60 stores in the US. In the UK and internationally, that is another 120-plus stores in existing markets – plus two newly announced markets, Romania and Slovakia. We're continuing to spread our wings beyond the markets in which we currently operate.
"We continually challenge ourselves on the in-store experience. That includes the way we lay out our trend rooms to showcase the latest products, the way we pull stories together out of things like American sportswear with the NFL and NBA, and how we complement the shopping experience with other social activities. We've got Disney shops, we've got nail and beauty bars, we've got cafes, including things like the Friends Central Perk cafe, Disney Cafes, as well as Tasty by Greggs. We are never complacent on trying to evolve our store model."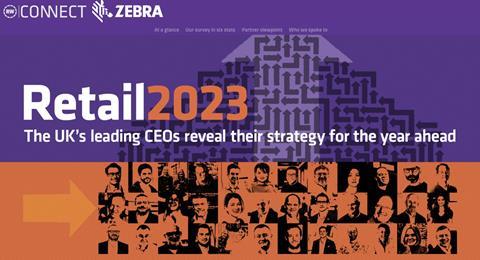 Access your free copy of Retail 2023, produced in association with Zebra Technologies, to find out:
The boardroom forecast from Waterstones, Space NK, U.S. Polo Assn., Ganni, Majestic Wine and more
IT infrastructure, data, loyalty and supply chain – the truth about investment plans
The critical role a diverse marketing strategy is playing, from traditional channels such as TV through to TikTok
How retailers are infusing tech with stores to create memorable experiences
Who did we speak to?
Meet the 57 leaders who took part in this research:
Paul Kraftman, chief executive, Gift Universe, and owner, Menkind
Alessandro Savelli, co-founder and managing director, Pasta Evangelists
James Daunt, managing director, Waterstones
Doug Putman, owner, Putman Investments and HMV
Chief executive, footwear retailer
Sean Ashby, managing director, AussieBum
Andrew Hood, co-founder and chief executive, Amara
Andy Lightfoot, chief executive for UK and US, Space NK
Orlagh McCloskey, co-founder, Rixo
Henrietta Rix, co-founder, Rixo
George Graham, chief executive, Wolf & Badger
Aron Gelbard, chief executive, Bloom & Wild
Mark Suddards, global retail director and general manager for northern Europe, Ganni
Graeme Jenkins, chief executive, Dobbies
Peter Jelkeby, country manager for UK and Ireland, Ikea
Luca Donnini, chief executive, Temperley London
Tracey Clements, chief executive of convenience for Europe, BP
Andy McGeoch, chief executive, M&Co
John Colley, executive chair and chief executive, Majestic Wine
Paul Marshall, managing director for Europe, Specsavers
Peter Bainbridge, general manager for optics, Specsavers
Michael Thomson, chief executive and founder, Pour Moi
Marketing and corporate responsibility director, fashion and home retailer
Maria Hollins, managing director, Ann Summers
Paul Marchant, chief executive, Primark
Huw Crwys-Williams, chief executive, WiggleCRC
Ali Hall, co-chief executive, Sosandar
Julie Lavington, co-chief executive, Sosandar
Managing director, grocery chain
J. Michael Prince, president and chief executive, U.S. Polo Assn.
Mark Saunders, chief executive, Mamas & Papas
Debbie Bond, chief commercial officer, Lovehoney
Paul Hayes, chief executive, Seasalt
Rachel Sheridan, chief commercial officer, Thread
Alex Loizou, co-founder and chief executive, Trouva
Daniel O'Neill, chief executive and founder, ProCook
Chief executive, sports equipment retailer
Rasmus Brix, general manager for UK, Pandora
Will Kernan, chief executive, River Island
Markus Naewie, head of EMEA, Victorinox
Michael Fletcher, former chief executive, Nisa
Vanessa Masliah, vice-president of marketing and branding, Vestiaire Collective
Chris Gaffney, chief executive, Johnstons of Elgin
Managing director, jewellery retailer
Gavin Peck, chief executive, The Works
Kara Trent, managing director for EMEA, Under Armour
Bridget Lea, managing director of commercial, BT
Elizabeth Spaulding, chief executive, Stitch Fix
Amy Heather, director of strategic accounts, Just Eat
Kumaran Adithyan, UK trading director, eBay
James Bailey, executive director, Waitrose
Natalie Knoll, co-founder and creative director, Bird & Knoll
Chief executive, fashion retailer
Chirag Patel, chief executive, Pentland Brands
Penny Grivea, managing director for UK and Ireland, Rituals Cosmetics
Gareth Pearson, senior vice-president and chief operations officer for UK and Ireland, McDonald's
David Robinson, outgoing chief operating officer, Pets at Home

You may not always see Zebra, but Zebra solutions can be found working behind the scenes in many industries around the world. Ensuring every asset and worker on the edge is visible. Connecting them to the data they need. Guiding them with clear and accurate insights for the best next action. And optimising workflows, operations and decisions in real time for efficient, impactful results.