If 2015 has been characterised by anything, it has been the revolving door of the boardroom.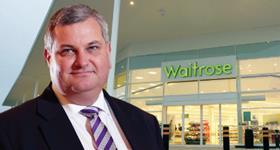 Mark Price
The self-styled 'Chubby Grocer' shocked the industry in October when he revealed he was stepping down from Waitrose after a 33-year career at the grocer and parent company the John Lewis Partnership. Price, who has served as managing director of Waitrose since 2007, defied critics who said the upmarket grocer would be a casualty of the recession as the retailer emerged as one of the most successful supermarket groups in recent years.
Price will leave his role in April to focus on applying for the chairman's role at Channel 4 and will hand the Waitrose baton to current retail director Rob Collins.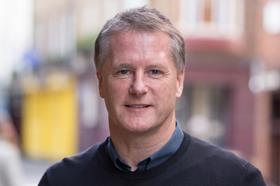 David Potts
Tesco veteran Potts' name was firmly in the frame for the top job at embattled grocer Morrisons from the moment former boss Dalton Philips stood down in February.
With more than 40 years' grocery experience, he joined Tesco in 1973 before becoming retail director, chief executive of the Irish business and, later, chief of Tesco's Asian arm. He acted as a 'retail expert' to several businesses after leaving in 2011.
On arrival at Morrisons, he wasted no time in making his hard-headed approach felt with a raft of senior departures and whittling down the board from 12 to six in a bid to simplify the business.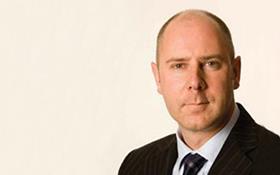 John Dixon
The Marks & Spencer lifer's exit in July left many surprised as the general merchandise boss has not made a secret of his ambition to become chief executive.
Speculation suggests that Dixon, who is also former head of the food business and was executive assistant to former M&S chief Stuart Rose, may have tired of waiting, but he has said his new role as chief executive of Australian department store David Jones "ticked all the boxes". His experience across both food and general merchandise make him a strong fit for a store with such a significant grocery offer.
Dixon had faced challenging times in his latter role in general merchandise, with the unit reporting a 3.1% drop in like for likes during 2014. A figure Bolland described at the time as "not good enough" and speculation abounds that Dixon's general merchandise replacement Steve Rowe has surpassed in the battle to become heir apparent. That said, no one would write off the possibility of Dixon making a return to the UK retail scene when the M&S top job is available.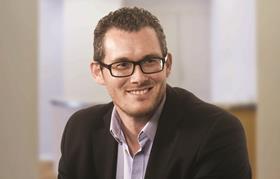 Matt Davies
After masterminding a turnaround at Halfords during his two-year tenure, Matt Davies set his sights on arguably one of the most challenging roles in retail – head of Tesco's UK and Ireland business.
Davies, who also helped bolster growth and expansion at Pets at Home, has had a tough ride, with interim profits in the UK and Ireland arm plummeting 69.4%.
Jill McDonald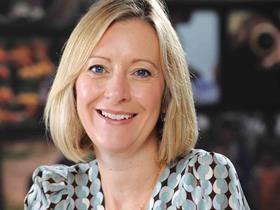 Jill McDonald swapped burgers for bike parts earlier this year after switching from McDonald's to Halfords. McDonald, who had clocked up five years as the boss of McDonald's in the UK, replaced Matt Davies, who left Halfords to run Tesco's UK and Ireland arm.
Since joining, McDonald has opened further upmarket Cycle Republic stores and revealed plans to relocate and resize a number of Halfords branches. In November, the retailer reported a 5.9% drop in first-half profits after a poor performance from its cycling division. About 30% of Halfords' sales stem from cycling, while the remainder comes from its automotive and car parts business.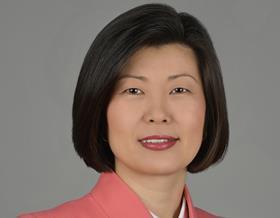 Echo Lu
Homebase appointed former Tesco executive Echo Lu to take over from Paul Loft as its managing director. Loft, who had spent 12 years in the role, stepped down after the retailer announced plans to close a quarter of its estate.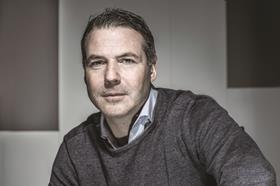 Nick Robertson
Asos co-founder Nick Robertson stepped down from the online fashion retailer in September after 15 years at the helm. Robertson, who remains on the board as non-executive director, was replaced by Nick Beighton, the firm's chief operating officer.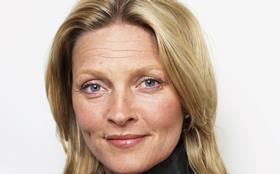 Susanne Given
Just four months after ex-Co-op boss Euan Sutherland had joined SuperGroup as chief executive, chief operating officer Susanne Given surprised the City by announcing her exit at the fashion retailer. Her departure was immediate and SuperGroup said Given was leaving to explore other opportunities.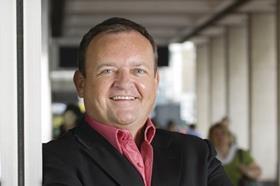 John King
House of Fraser boss John King stepped down frojilm the role in February after eight years at the helm of the department store.
The likeable King stayed on as a non-executive on the board to provide guidance on strategy and to ensure a smooth transition, with chief operating officer Nigel Oddy taking over the reins.
King's departure came after the former Matalan boss helped lead the sale of the department store to China's Sanpower group.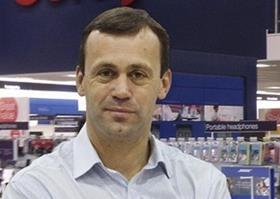 John Browett
He doesn't fully take hold of the reins at Dunelm until January, but John Browett joined the board in July and has been busy learning the ropes from interim chief executive Will Addlerley.
Browlett joined from Monsoon, where profits had nosedived following challenging conditions and costs associated with initiatives to get back on track. Browlet's retail experience includes Tesco and Dixons Retail and of course, an infamously short spell at Apple as senior vice-president of its retail operations. He surprised the City when his departure was announced after just six months.
Although he's yet to make his mark, Dunelm is enjoying an uphill performance, with like-for-like sales rising 5.5% to £183.3m for the quarter to October 3. The retailer recently snapped up 200-year-old linen brand Fogarty.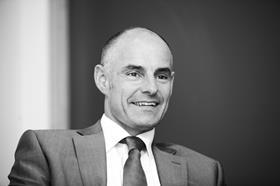 Roger Burnley
Sainsbury's loss is most certainly Asda's gain. According to sources close to Sainsbury's outgoing retail and operations director Burnley, the Yorkshireman's colleagues are said to be "gutted" at his decision to defect to its rival, where he will take over as chief operating officer in 2016.
It will be Burnley's second stint at Asda and his third working with chief executive Andy Clarke. His first tenure with the chain, beginning in 1996, was as part of the celebrated team led by Archie Norman and Allen Leighton, which transformed the supermarket chain's fortunes ahead of its sale to Walmart. Burnley then oversaw its integration into its new US parent company, a role that garnered him much attention and got him poached by fashion retailer Matalan as supply chain director. After four years, he returned to grocery joining Sainsbury's.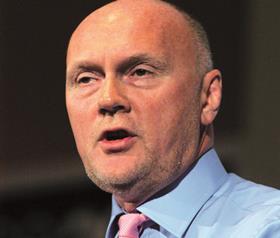 Allan Leighton
The former Asda boss became the Co-op's first independent chairman when he was appointed to the role back in February.
Leighton succeeded Ursula Lidbetter, who had chaired the mutual since November 2013, and was tasked with working alongside the board and council members to rebuild the Co-operative Group. But he has already faced pressure to overturn the way members of the group's board are appointed and a backlash over pay at its annual meeting.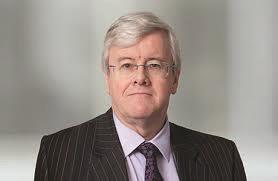 John Allan
Former Dixons Carphone deputy chairman Allan took the chairman's role at Tesco on March 1, after Sir Richard Broadbent departed in the wake of the £263m accounting scandal.
Allan was among a host of names linked to the role, including Sir Ian Cheshire and Archie Norman, before his appointment was revealed in February. He faced a grilling at Tesco's AGM, as shareholders quizzed the board over staff pay, the grocer's strategy and a change to its auditors. But he has provided the retail expertise and stability Tesco needed as boss Dave Lewis leads the turnaround charge.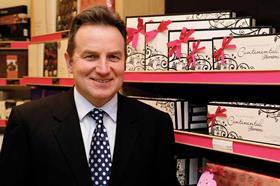 Jonathan Hart
The former Thorntons boss stepped down from the chocolatier in May after four years at the helm, as chief operating officer Barry Bloomer took on the chief executive position on an interim basis.
Hart had been leading Thorntons on a strategy to drive the commercial side of its business and supply goods to grocers across the UK. But it posted a profit warning last December and sales in its FMCG division melted 11.2% to £62.7m in the 28 weeks to January 10, ahead of his exit at the end of June. Thorntons is yet to appoint Hart's permanent successor.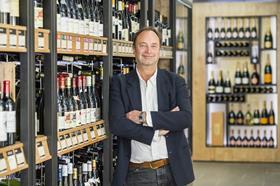 Rowan Gormley
Majestic Wine acquired Naked Wines then installed its founder Rowan Gormley as the group's boss. It came after Steve Lewis left Majestic in February after 29 years with the drinks retailer, including six as its chief executive.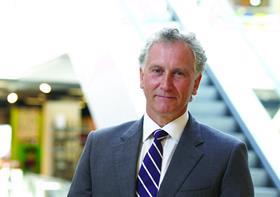 Michael Sharp
Debenhams boss Michael Sharp raised eyebrows in November when he revealed plans to step down from the department store chain "some time" in 2016. Sharp said the job is "very intense" and it had always been his intention to leave after five years.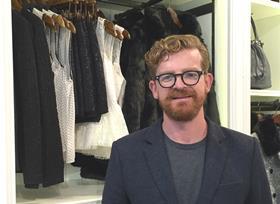 Peter Williams
In August, it emerged that Jack Wills founder Peter Williams was returning to the fashion retailer as chief executive. He replaced Wendy Becker, who left with immediate effect. It came after Jack Wills decided against launching an IPO, but Becker said she agreed with the decision.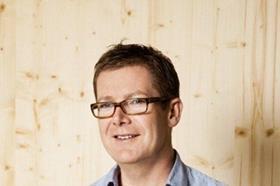 Colin Henry
Jaeger chief executive Colin Henry left the fashion retailer in September, just two years after being hired to rejuvenate the business. Henry was just two years into a five-year turnaround of the Better Capital-owned business.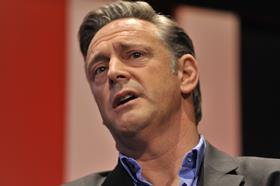 Mike Shearwood
Karen Millen chief executive Mike Shearwood stepped down from the fashion business in September after plans for a management buyout were shelved. Shearwood left without a job to go to.
Review of the year