Store experience, digital marketing and AI will dominate investment strategies next year, say the bosses of the UK's largest retailers in the Retail 2024 report.
These were the findings from in-depth interviews with 44 UK and international retailers featured in Retail Week's annual flagship report produced in association with Zebra Technologies.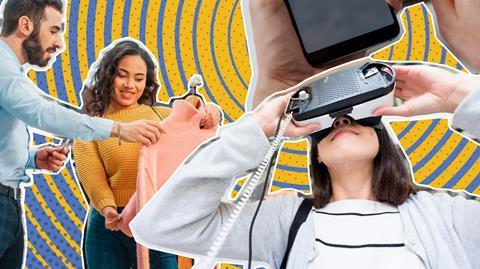 Prioritising stores and people
More than half of the retailers surveyed cited investment in stores as a top three priority for next year.
At Jigsaw, a few more stores will be added to its 46 UK sites in 2024, with chief executive Beth Butterwick citing the importance of continuing to surprise and delight customers in the physical space.
She says: "We have trained our teams in stores to give a phenomenal service and provide the narrative that goes around the collection. A lot of our customers are people who know those store teams well, so they like to come in to visit them; they feel like they're part of the family.
"And I think there's so much more we can do around product knowledge, entertainment and experience."
Retailers are also looking at ways to maximise store staff productivity.
"We've trained and tooled up our store teams to be able to handle all the online customer contacts," says the CEO of a premium fashion retailer.
"The big prize is allowing our store teams to do more for the business – that's a really good productivity thing. We're connecting store-based teams with customers, regardless of how customers shop the brand."
Hawes & Curtis CEO and Dragon's Den star Touker Suleyman is putting more customer service-related staff in his stores. "We are putting in more staff for customer service for suits," he says.
"So, as a business, what we decided is the costs might go up a little bit in relation to those stores, but we think in the long term they will pay off."
Julie Abraham, chief executive of Richer Sounds, said staff training and development is "always a top priority" because the business has identified that the "better and happier our colleagues are, the better the business is".
"Whether it's [investing in] customer service or selling skills or product knowledge or an Excel course – and we've got a few people on different courses this year – that's always a top priority. We don't open our stores until 12.00 and that gives staff time to train," she says.
Getting the message out
A notable number of retailers cited brand messaging and marketing as a priority for 2024.
Last year, when we asked retailers which marketing channels they spent any budget on, 86% said pay-per-click (PPC), 84% said SEO and 82% referenced Instagram and email marketing. Facebook made up the top five, with 76% of retailers using it.
This year, SEO and email marketing (both 93%) topped the list, followed by Facebook (90%), Instagram (85%), and PPC and affiliate marketing (both 83%).
Avon is currently embarking on full-funnel marketing, with the beauty brand back on TV ads for the first time in around 10 years. It is also investing in influencers, social media and other digital channels.
Kristof Neirynck, global chief marketing officer and managing director for western Europe at Avon, says Facebook, Instagram and TikTok drive a lot of conversion.
"We consciously build significant capability and investment in that space. For a brand like Avon that's built on community, showing up authentically on social media is a huge commercial opportunity."
AI OK?
Generative artificial intelligence (AI) tool ChatGPT has been a hot topic of discussion since it was launched in December 2022.
The brainchild of Elon Musk's AI research and deployment company OpenAI, now led by Sam Altman, ChatGPT is a conversational AI chatbot that answers questions with sophisticated responsive prose.
Retailers are interested in ChatGPT for generating web content and emails, and as a tool for teams to speed up research and creative functions.
THG's chief executive Matthew Moulding says the group will be using AI for "all forms of forecasting". He says: "It's a lot more complex than just stock – it's the whole supply chain. AI can chew through that data faster than humans, so we will be using it."
Another digital native business leader interviewed was The Edit LDN's founder and chief executive Moses Rashid, who says: "We've built our proprietary warehouse management system, so it has all of that [AI used for forecasting] included."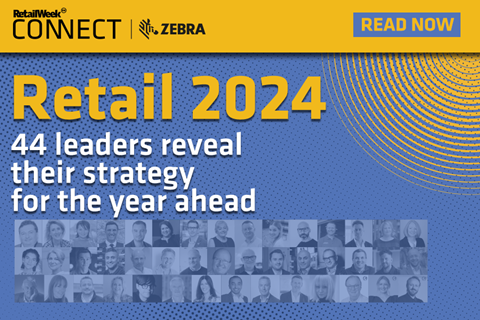 Want to find out more about the strategies and sentiment of the 44 retail leaders interviewed?
Access your free copy of Retail 2024 now. You'll discover:
How the retail boardrooms of Fenwick, Molton Brown, Seasalt and Benefit are feeling about 2024
The ways leaders are reshaping their focus between digital and physical
How Fat Face, Primark, Secret Sales and BP are building successful global businesses
The ESG strategies helping leaders create great places to work and connect with customers