Top retail bosses have given exclusive interviews to Retail Week, revealing their sustainability strategies featured in Retail 2024, our annual flagship report.
The report, now in its 12th year and produced in partnership with Zebra Technologies, is based on interviews with 44 retail leaders and provides an inside perspective on the strategic conversations happening right now in the UK's retail boardrooms.
The retail bosses interviewed were keen to detail their plans to become greener and the targets they have set to reduce the impact their operations have on the planet.
In particular, eBay, Osprey London and The Fragrance Shop placed sustainability in their top three priorities list for 2024, while reaching Net-Zero by 2040 is central to THG's strategy.
Many of the leaders interviewed are already supporting the BRC Climate Action Roadmap, which has now signed up around 90 businesses to work together and learn from each other to reduce carbon emissions and improve the long-term health of the planet.
Sustainability appointments are becoming a regular feature of the news cycle. The White Company hired Cat Lee as head of ethics and sustainability in July 2023; Decathlon's former head of outdoor Chris Allen moved into the director of sustainability role in June 22; while Asos appointed sustainability and CSR expert Anna Maria Rugarli as non-executive member and chair of its ESG board in June 2023 to oversee its green strategy.
eBay: championing the circular economy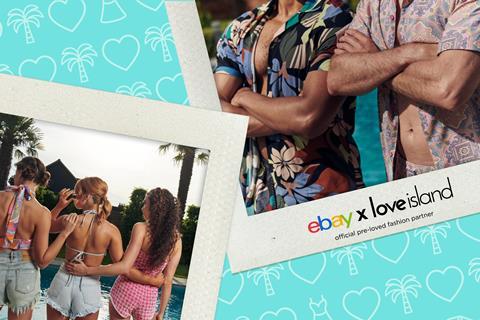 At eBay, the retailer's focus is on driving the pre-loved market. In recent years, the marketplace has retrospectively rebranded itself as a "pre-loved pioneer" as consumer interest has grown and the reputation of the secondhand market has improved.
Since 2022, eBay has been the main fashion sponsor for the hit ITV reality show Love Island, which has helped it promote the benefits of buying secondhand clothing and attach the eBay name to the circular economy.
Vice president and general manager for eBay UK Eve Williams describes pre-loved as the company's "heartland", adding: "It's more important than ever because it gives consumers access to great products, quality products, at a price they want, in a way that they can trust."
A partnership with pre-loved platform Reskinned, which was launched in September 2022 and sees individual brands launching dedicated secondhand goods pages on eBay to further promote the circular economy, is just one initiative showcasing eBay's green credentials. But it has ambitious group-wide plans, too.
"Our Science Based Targets Initiative is to reduce Scope 1 and 2 carbon emissions by 90% by 2030. 2019 is our baseline year and our goal is 100% renewable energy by 2025, and we've already reached about 91% of that," says Williams.
The online marketplace is also helping its sellers act more sustainably by ramping up advice in this area, as well as making sustainability training for staff a priority for 2024.
Retail HQs go green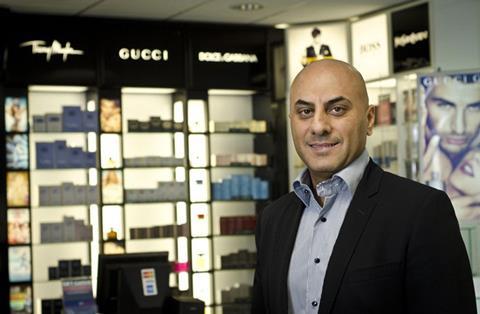 Both Osprey London and The Fragrance Shop have prioritised making their headquarters more sustainable for 2024, putting green issues front and centre of their plans.
Osprey founder and chief executive Graeme Ellisdon says: "We've just moved into the home for the brand, which is called The Who and is based in the Chiltern Hills, and I think this whole location is going to become a metaphor for the company.
"We're rewilding a third of the site, putting in a lot of solar panels, we're bringing a lot of our own water on board. We're trying to be as independent and sustainable as we possibly can and I think that's very true to our heart."
The Fragrance Shop, meanwhile, has moved its headquarters to a new state-of-the-art facility in Trafford Park, Manchester.
Owner and chief executive Sanjay Vadera says: "As a business, we have invested heavily into our ESG initiatives. Our new head office contains a large area of solar panels in Trafford Park, a sophisticated rainwater system that stores water for toilet use and a heat recovery system to recycle warm and cold air to reduce energy."
The business has also appointed a board director with responsibility for ESG to acknowledge the important part the company and the wider retail industry play in this area.
Carbon neutral and beyond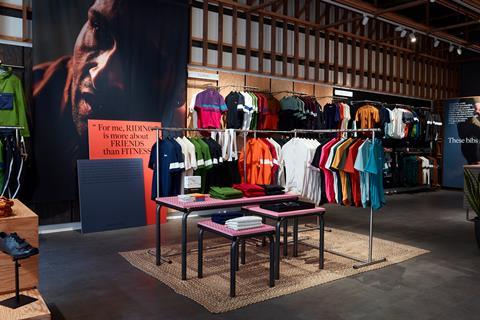 Cycling brand Rapha has a target to become carbon neutral by 2025, which joint managing director Daniel Blumire acknowledges is "ambitious", but this comes after seven or eight years of work to reduce its footprint.
Part of that involves using new manufacturing products with "environmentally preferred materials" and investing in its materials team.
"It has been a challenge financially. These materials are generally more expensive and it's definitely hit the margin by a few points," Blumire admits. "Our assumption is that, as it becomes more the norm, the cost should at least stabilise and not keep going up."
Meanwhile, THG has committed to meeting its targets for net-zero carbon by 2040 through its THG x Planet Earth strategy. It has since set about dealing with sustainability-related costs by acquiring different suppliers in its supply chain. For example, THG has become a big plastics recycler after buying up plastic manufacturing sites.
"We even buy used PPE from hospitals and spoiled notes materials from the Bank of England, and turn them into plastic pellets for reuse in society.
"Aside from the environmental impacts, this is also becoming an increasing revenue stream for us," says chief executive Matthew Moulding, explaining that sustainability initiatives can pay for themselves and even be profitable.
Further, THG More:Trees, which works with governments internationally to plant more trees, is an initiative that encourages customers of its Ingenuity (third-party ecommerce service) to partake in.
THG's net zero targets have also now been validated by SBTi (Science Based Targets Initiative). The SBTi is a global body dedicated to empowering businesses to establish ambitious emissions reduction targets in accordance with the latest climate science. The body has confirmed THG's sustainability targets align with the latest climate science, aimed at limiting global warming to 1.5°C above pre-industrial levels.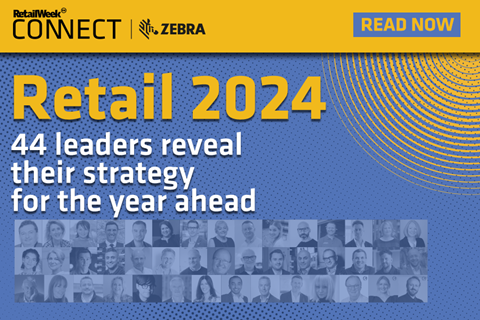 Want to find out more about the ESG strategies helping leaders create great places to work and the sentiment of the 44 retail leaders interviewed?
Access your free copy of Retail 2024 now. You'll discover:
How the retail boardrooms of Fenwick, Molton Brown, Seasalt and Benefit are feeling about 2024
The ways retail leaders are reshaping their focus between digital and physical
How Fat Face, Primark, Secret Sales and BP are building successful global retail businesses