Wearable technology such as internet-connected clothing is only five years away from being used in-store at Tesco, chief information officer Mike McNamara said at Retail Week's Tech & Ecomm Summit.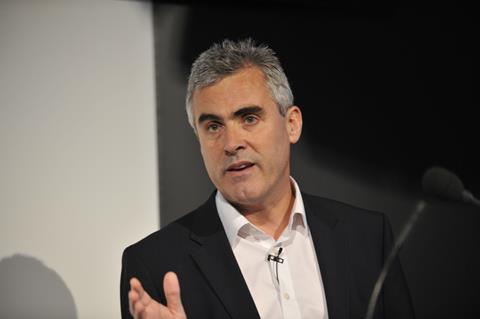 He said some staff at the supermarket are already using Samsung Galaxy Gear smartwatches to help with stock control, and Tesco has developed a picking application for Google Glass. "I can see intelligent watches, intelligent badges and even intelligent clothes helping colleagues in the store. These will be with us in the next five years or so."
In addition, robots will soon have a role in retail. "It won't be that long before we are using robots to do simple tasks. Wearable technology and robotics will free up colleagues to do more value-added tasks."
McNamara added that data has become the most valuable asset in retail, overtaking property and location.
He said: "Data in the world of bricks and mortar is our most valuable asset. It used to be property and locations but, in the multichannel age, it's data."
He said insights from Tesco's Clubcard have done more than just help it tailor marketing to shoppers. The data "has been at the heart of every major trading decision we have made for the last 15 to 20 years", he said.
Food retailers' data on what people consume can be used to help shoppers "lead better, healthier lives", McNamara said, before discussing how different types of hardware are being used in Tesco to make the most of data.
It is developments in areas such as data and mobile technology that have contributed to a fundamental change in the role of technologists in retail, McNamara said.
"Right now we have probably got the most exciting, the most interesting and most strategically important jobs in our respective businesses.
"Five years ago my job was all about productivity – the background of retailing, focused on the efficiency of the operation. Things are very different today. Productivity remains important, but today it's all about investing in technology that is put in the hands of our colleagues and customers."