Following Retail Week's inaugural Tech.event, Isobel Chillman asks how retailers can ensure their digital evolution creates the best possible experience for consumers.
The average cart abandonment rate is a phenomenal 80%, as stated in Retail Week's recently launched digital guide in association with CDG.
This is a problem that affects the whole industry, but where retail giants such as Amazon and John Lewis Partnership can afford to lose the odd basket here and there, smaller retailers need to ensure their abandonment rate is kept down, so not to affect their profits and hinder future growth.
Keeping up with the consumer
The digital consumer has changed the face of retail, putting pressure on brands to adapt to this transformation.
Consumers no longer see the divide between online and offline, and neither should you. Shopping online should be just as easy for consumers as nipping into their local high street – if not easier.
"We want to be able to improve the customer experience as best we can"

Paul Misener, Amazon
According to the Office for National Statistics, online spending is up 16% year-on-year, and yet some retailers still view their ecommerce functions as a side arm to their stores.
Only by viewing the two as a fluid business and acknowledging that their digital evolution will be never-ending can a retailer become a leader in the technology-led future of shopping.
Ecommerce leaders such as Farfetch and Missguided are showing that even reasonably young businesses can sit alongside the bigger players, by providing industry-leading online shopping experiences to their customers.
Ongoing digital improvement is key
"Continuous improvement is the only way to deliver a consistent and trustworthy digital experience," says Jennie Wright, director of marketing and customer development at CDG. And retailers agree.
At Retail Week's recent Tech. event, Amazon's vice-president of global innovation and communication Paul Misener summed up that approach when asked what the etail titan's intentions were in grocery. "We want to be able to improve the customer experience as best we can," he said.
But retailers should always ensure they're not simply throwing money at technology for the sake of it.
The customer's needs should always be front and centre, prioritising ease of use and a seamless checkout option, and any technology implemented should be able to directly solve your customers' problems.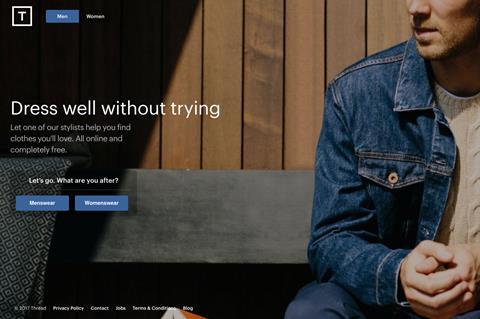 Speaking in Retail Week's recent digital guide Three Key Steps to Digital Success, product manager at British fashion start-up Thread Tom May agreed with this sentiment.
"Focusing on the customer perspective and then building an end-to-end experience is really the core of how you build defensible value in your product," he said.
And with cart abandonment around 60% – a figure that's far below the industry average – Thread clearly has the right strategy.
A frustrated shopper is an unhappy shopper. By improving your digital capabilities you can offer your customers a complete end-to-end customer and brand experience, serving them more effectively while increasing your own internal efficiencies.