Retail Week's inaugural Stores Week, celebrating bricks and mortar, kicks off today. From The Entertainer and Dixons Carphone to Theo Paphitis Retail Group and AS Watson, retailers and brands from across the sector will reveal how they're shaping their store strategies. Here's a taster of what to expect.
How do you build a store strategy that will withstand this unpredictable market, now and in the future?
This is the big question facing retailers as the UK emerges from the pandemic.
With lockdown restrictions easing, consumers are returning to shops once more; in the week 'non-essential' stores reopened last month footfall bounced back to just 25% lower than 2019 pre-Covid levels.
However, the acceleration of ecommerce means retailers must work harder than ever – adapting and innovating at pace – to drive footfall and repeat custom.
From May 17 to May 21, Stores Week unites retailers and industry and property experts to explore how shops can be leveraged to meet consumer demand.
Featuring two free virtual masterclasses, broadcasting on May 18 and 20, the week features speakers including retail veteran Theo Paphitis, The Entertainer boss Gary Grant, Samsung Showcase KX director Tanya Weller, Dixons Carphone chief operating officer Mark Allsop and a host of store managers, who will share a window into their strategies and reveal how they're making physical retail work for them.
Here are three topline priorities outlined by Stores Week speakers:
1. Devolving responsibility
Frontline workers have been the beating heart of bricks-and-mortar businesses this past year.
Store managers and the teams they operate have become a vital component of in-store strategies, helping to win shoppers back, drive loyalty and grow sales.
One key development set to shape retailers' long-term store strategies is giving frontline staff greater autonomy in how they run individual stores, market to customers and manage day-to-day operations.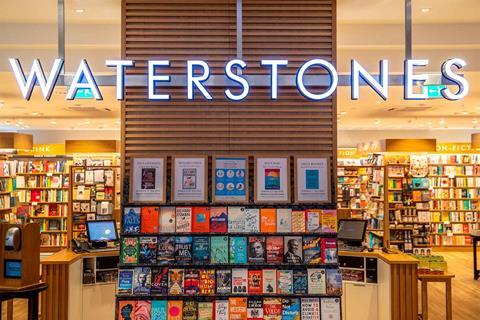 Waterstones retail director Luke Taylor says: "Key to our strategy now is the local element.
"We've moved away from centralised control and really given independent spirit to all of our bookshops.
"Each one is run individually by a bookshop manager; they're allowed to order pretty much what they want and tailor it to the local community.
"Centralised control doesn't really work"

Luke Taylor, Waterstones
"It links in to our social media campaigns, too; all of our shops are expected to run their own Twitter, Instagram and Facebook feeds, and to really make sure each shop is reflective of its local market.
"I think we've got to make sure we deliver that consistently if we're going to reap the rewards of being open again and customers coming back to us. Centralised control doesn't really work."
River Island store manager Jacqueline Eyles agrees, saying devolved responsibility is now a greater priority for the fashion retailer.
"Things have changed massively and there's been a big restructure within the brand where they've given store managers more opportunities to create their own stores and to make that business your own," she says.
"For instance, we can now do lots of different things with our store marketing to entice customers back in."
2. Investing in shop-in-shops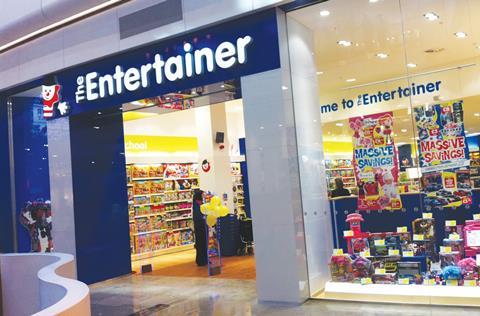 This month, Pret a Manger revealed the launch of shop-in-shops in Tesco stores to help it reach a wider customer base and make its products more accessible. Carluccio's has followed suit with shop-in-shops in Sainsbury's.
And they aren't the only brands partnering to capitalise on available store space.
Toy retailer The Entertainer has recently entered into a number of collaborations with fellow retailers including Matalan, Asda and Homebase to broaden its audience.
Founder and executive chair Gary Grant says it's an approach he's been exploring for some time that has now started to come to fruition.
"We have to put the right products at the right time in front of the consumer to give them what they want," he says.
"Therefore, one of the routes of expansion we've been exploring for the last three years is how we work with over-spaced large retailers.
"There are many retailers who are now over-spaced and there's a lot of collaborations that can happen"

Gary Grant, The Entertainer
"We've worked closely with Matalan and now have 450-odd toy departments within Matalan stores, while in the last three months we've opened five manned toy departments as a trial within Asda stores.
"Those trials have gone really well – staff are only designated to assist people with buying toys, merchandising the racks and making sure our supply chains can make that toy aisle work."
Grant says this strategy benefits both the smaller retailers looking to expand and those larger retailers.
"There are many retailers who are now over-spaced and there's a lot of collaborations that can happen. We're almost making mini department stores – the more concentrated, smaller departments within bigger stores are doing really well."
3. Using video to bridge the physical divide
A core focus for retailers is to marry up online with offline using digital solutions that can be housed in store. For Dixons Carphone and Samsung Showcase KX, video-chat services led by frontline staff is an area they're betting on.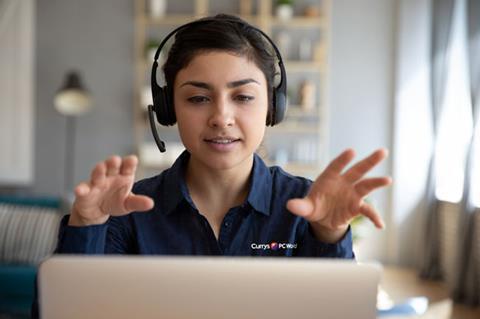 Last June, Dixons Carphone launched ShopLive, a video tool that connects online shoppers with in-store colleagues to discuss their needs and offer demonstrations.
The solution has grown exponentially with more than 2,000 employees now trained on it and a further 500 staff having moved from retail operations to contact centres to cope with elevated demand.
Dixons Carphone's Allsop says: "The trick has been to work out how we bring the strength of our great stores and expert colleagues together with the immediacy and convenience of our online channels.
"Our colleagues were desperate to share their knowledge with customers – ShopLive has allowed customers to choose, afford and enjoy the right product using their expertise.
"We took more than 2.5 million ShopLive calls during lockdown."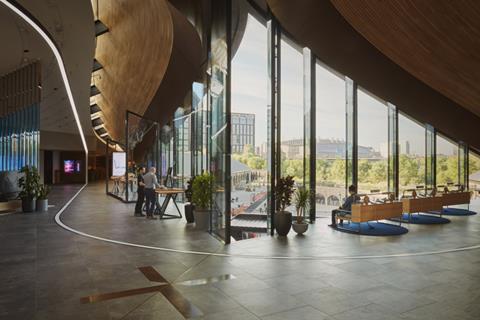 Samsung's Weller says the brand's Kings Cross Coal Drops Yard space has now become "as much a content studio as it is a physical retail space".
"We were closed for most of the pandemic, but we managed to quickly pivot to digital.
"Within a couple of months of lockdown, we launched an on-demand video-chat service – working closely with our dotcom team we launched a platform whereby consumers searching on dotcom can get that in-store experience from their homes, talk to a specialist and have a demonstration of products.
"We had colleagues that worked for KX facilitating that video chat from their homes, but also they were then in the space once things started to ease up, bringing products to life.
"We'll absolutely be continuing with this as things get back to normal," Weller asserts.
The burden of business rates
While retailers are repurposing stores, investing in digital innovations and focusing on ways to improve in-store CX, there remains a pressing issue impacting store strategies: rates and rents.
The moratorium blocking commercial landlords from evicting retailers from premises ends on June 30. While the government has said it wants landlords to agree arrangements with businesses in regards to the debts by this date, there's a real risk of retailers being forced to pay unpaid rents.
The implications of this could be enormous, with fears of CVAs and administrations a real concern.
"It's important for the government to understand the repercussions of not dealing with this; they've got to make it fair and it's so unfair"

Theo Paphitis, TPRG
Theo Paphitis says that these concerns have, in the main, been quashed for his business Theo Paphitis Retail Group – owner of Boux Avenue, Ryman and Robert Dyas – as a "vast majority of landlords have agreed to have the business' stores run on turnover-based rents" while he continues to negotiate with other landlords.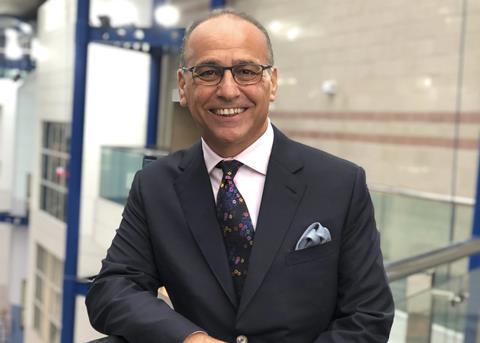 However, he highlights that rates are curbing growth.
"The only thing that is stopping the business further is the issue of rates," he says.
"It's fine to [work on bringing store innovations to merge online] provided you're not paying ridiculous business rates.
"The government has carried out the rates review and we aren't going to know the results until the autumn. I fear it won't be as extensive a reform as we would like, but I don't want to start saying that now until we have all the facts.
"I think it's important for the government to understand the repercussions of not dealing with this; they've got to make it fair and it's so unfair."