PAID FOR POST
More voices from the retail industry
Building sustained customer loyalty is the holy grail for any retail brand. It gives a compelling and continued competitive advantage, yet it's also notoriously elusive and can be easily lost, says American Express' Dan Edelman
It's tougher than ever to achieve this given the current economic environment, as shoppers prioritise and flex their spending. What's more, retailers face fierce competition for share of wallet as technology revolutionises shopper journeys both in store and online.
Pairing these challenges, it's no surprise that many retailers continue to grapple with the task of strengthening customer advocacy.
We wanted to uncover some of the current hot topics impacting customer loyalty. In partnership with Retail Week, we recently brought together a group of senior UK retail executives and industry leaders to gather their insights for a new report that can help inform customer loyalty strategies.
Here's a glimpse of what we found.
The loyalty essentials: Service, value and quality
Our latest research, which surveyed 2,000 UK consumers, uncovered a trio of loyalty 'essentials': product quality, customer service and value for money – all vital in helping to drive lasting engagement.
While consumers might instinctively choose price as a key differentiator, our research demonstrates that poor experiences hold significant weight among shoppers when it comes to choosing where to spend.
More than half (51%) of those surveyed stopped shopping with a retailer due to poor product quality, while the same amount did so due to unhelpful staff.
While it's clear that instilling value across the shopper journey offers a competitive advantage, interpretations of 'value' beyond price must be carefully considered.
As part of our group discussions, we heard from the Very Group that inspiring loyalty requires "structuring shopping experiences, diversifying products and ranges, and offering flexible ways to pay to add real value for customers".
Effective loyalty schemes
Loyalty schemes are a simple, yet effective way of rewarding spend and encouraging repeat purchases. And against current economic challenges, the demand is there – the majority of consumers (59%) said cost-of-living pressures meant they are now considering using a loyalty scheme for the first time to help save money.
Our research discovered Brits are now signed up to an average of four separate loyalty schemes – and that simplicity (38%), the opportunity to redeem points (37%) and getting a good return on spend (36%) are the most important elements consumers seek out when using a loyalty scheme.
We're seeing larger retail chains lead the way in demonstrating the monetary value they are bringing to consumers through linking savings to loyalty programmes.
Take Boots, for example – in July, Retail Week reported that customers with an Advantage Card had saved almost £50m through Price Advantage deals since January 2022.
Get personal to get ahead
We are now in an age where so-called 'hyper personalisation' is possible, yet there's a challenge for retailers in balancing that with authenticity and building trust among their customer base.
Our research found that for around four in 10 (43%) shoppers, personalised engagement has become the minimum expectation when it comes to communication from brands, and subsequently two fifths (40%) of those we surveyed said they are open to sharing their data in exchange for a more personalised experience.
AI has a role to play in improving personalisation too. For example, Alexa alerted me recently that a present on my daughter's birthday Amazon wish list was 25% off. It saved me a decent amount of money. The personalisation served me perfectly, so AI is going to be very powerful tool in this area.
Retail fundamentals
In an uncertain environment, some retail fundamentals never change, chiefly product quality, value for money and customer service.
However, as the report points out, a one-size-fits-all approach will only bring limited returns. When it comes to the future, our expert group identified key themes that continue to evolve across in-store experiences, omnichannel shopping and the important role retail staff play in capturing loyalty.
Our focus at American Express is on supporting retailers large and small in building a loyal customer base. We understand that by delivering best-in-class customer experiences through targeted offers and rewarding shoppers for their spending, we can help them navigate a complex landscape and drive future success.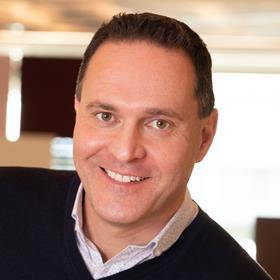 Dan Edelman is vice president and UK general manager, merchant services at American Express

American Express is a globally integrated payments company, providing customers with access to products, insights and experiences that enrich lives and build business success. Learn more at americanexpress.com
View full Profile