PAID FOR POST
More voices from the retail industry
When it comes to boosting long-term loyalty among younger shoppers, it's not all about promotions and pricing, as American Express' Dan Edelman explains
Our recent report in partnership with Retail Week explores the key issues and factors influencing customer loyalty – offering insights into what drives behaviour and sentiment towards retailers, based on extensive consumer research Amex conducted earlier this summer.
The report revealed just how nuanced the approach to achieving customer advocacy needs to be given the highly competitive retail landscape and the different motivations and priorities across demographic groups.
With this in mind, we wanted to dig deeper into what is driving loyalty among Gen Z and millennials – two of the UK's largest generational groups.
While there are some perceptions that they are a dynamic and complex cohort for retailers to fully engage with, their preferences, behaviours and expectations have significant sway on what shopping experiences will be like for some time to come – and how retail brands will need to build advocacy.
Almost three-fifths (57%) of the 18-34-year-olds we surveyed (which includes the Gen Z and millennial cohort) said they look beyond promotions and pricing as a key factor in choosing where to spend, proving that while a compelling price tag can be attractive, it's just one element that will boost this group's long-term loyalty.
Here are some of the key trends we found among this group:
Purpose over price
Our research revealed brand reputation as one of the top factors for Gen Z and millennial shoppers. They are more loyal to brands with a positive corporate reputation and those that demonstrate values that align with their own.
In fact, 24% of those in this group cited purpose initiatives, such as helping consumers 'give back', as one of the biggest contributing factors to a sense of loyalty.
This preference for purpose-driven brands is having a clear effect on what loyalty schemes this cohort is attracted to, with 47% saying they would like the option of spending accrued loyalty points on donations to charitable causes or net-zero projects.
Embracing the in-store experience
This group's propensity to be early adopters means they have an expectation for technology to make their store visits seamless and experiential.
Of the younger shoppers surveyed, 58% said they are more likely to shop with retailers that embrace emerging technology, such as augmented reality, to enable them to virtually 'try on' clothes.
About three-fifths (62%) said they are more likely to make a purchase at stores showcasing new, exclusive or innovative products, while 65% would go as far as to use their loyalty rewards to access these new products and experiences.
They also revealed themselves to be the group most motivated by a multifunctional shopping experience (eg: cafes, nail bars or salons within fashion stores) and in-store entertainment such as music or gaming.
Getting the online basics right
Friction in the customer journey is often the difference between 'buy' and 'bye' with younger shoppers. Ensuring the experience is seamless from start to finish is a must if they are to keep this group engaged.
Younger shoppers, in particular, prioritise great online experiences and can quickly be turned off if confronted by friction, with 48% choosing not to buy from a retailer if their website is poorly designed.
When it comes to buying online, 23% of these shoppers said being able to use their chosen payment method was very important to them and they were the generational group most likely to seek out 'save the cart' functionality and sites that used auto-fill forms.
They also expect communication to be smart and targeted. Almost half (49%) said they only ever expect to receive personalised emails, meaning they are more comfortable sharing personal data compared to older generations.
Capturing the loyalty of this group means they are likely to recommend a brand to others. Our research found a greater tendency than other generational groups to write reviews and engage with brands on social media, meaning creating positive experiences can help bring customers to stores time and again.
That is a powerful incentive for any retailer keen to win and maintain brand loyalty.

Dan Edelman is vice president and general manager UK merchant services at American Express.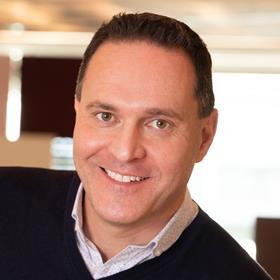 American Express is a globally integrated payments company, providing customers with access to products, insights and experiences that enrich lives and build business success. Learn more at americanexpress.com
View full Profile