Asda like-for-like sales fell 1% in 2014, the first time in six years that the supermarket giant's full year like-for-likes have dropped.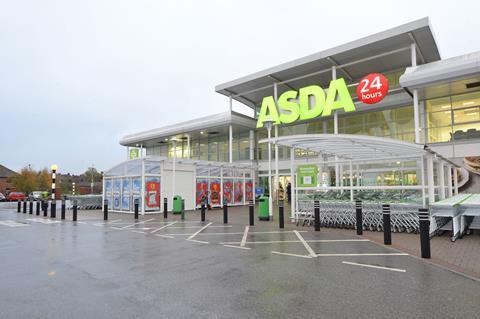 The grocer also reported like-for-like sales dropped 2.6% in the 12 weeks to January 4, as boss Andy Clarke warned of "one of the most challenging and changeable periods in history".
Clarke blamed rival supermarkets chasing "unprofitable" sales by "drowning" the market with vouchering promotions, while Asda stuck to its long-term strategy of every day low prices.
He claimed that Asda's like-for-like sales would not have fallen if big four rivals Tesco, Sainsbury's and Morrisons had not offered vouchers so rigorously throughout the year.
Clarke said Asda's results marked "a solid performance in a tough market", but said 2015 would be another "very challenging year" for grocers.
He added: "2014 saw an acceleration in the structural shift in the market and whilst we saw it brewing and put the right plan in place to address it, delivering solid wins for our business and keeping the ship steady in a turbulent market, the pace and scale of change has exceeded all expectations.
"The first year of our [five-year] plan was very much about building the foundations – a work out to limber us up for what is to come in 2015 – by leading the price agenda in a deflationary market. We have a clear plan for sustainable, profitable growth and creates a proposition that gives customers what they want.
"There is no doubt that the amount of activity in Q4 by struggling retailers has impacted the overall market and the way in which we traded.
"I took a decision with the board that, strategically, staying focused is most important in the medium to long term, not taking short-term knee-jerk decisions that others might do."
Investment in stores
At the unveiling of Asda's results, Clarke also revealed a £600m investment in building new stores and improving existing stores.
The grocer will open 17 new stores in 2015, which will include three supermarkets in London, and 36 new petrol stations. Meanwhile, 62 stores will undergo a "major remodel" and more than 150 new remote click-and-collect sites will be opened.
During 2014 Asda invested £300m in lowering prices, which was £100m more than planned, as part of its five-year pledge to invest more than £1bn in reducing prices.
Asda also said at today's results that its wholly owned subsidiary International Procurement Limited and online grocery team will begin working together across several markets to share expertise and innovation across parent business Walmart.
Asda hopes the knowledge sharing will lead to more simple, efficient and transparent supply chains and provide customers the freshest products quicker and at better prices.