Asda will open its first high street stores in London this summer as it presses ahead with a major expansion plan in the capital and the South East.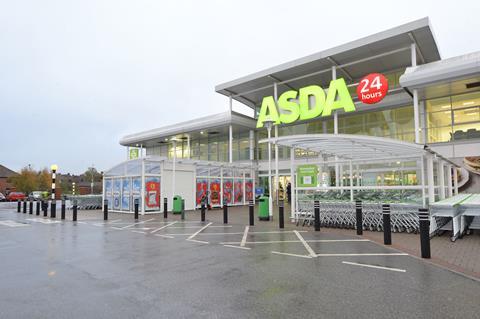 The two high street locations in Deptford and Wealdstone will focus on food to go, bakery and 'meal solutions'. Both stores will also offer a click and collect service, Asda said.
The stores mark Asda's first foray onto UK high streets, at a time when many retailers are turning their backs on town centres in favour of retail parks.
The supermarket giant unveiled the plans just days after Retail Week revealed Asda was trialling a tie-up with French sports gianst Decathlon as it bids to find new uses for excess space in its largest stores and transform them into destinations.
Asda's new Wealdstone store, which will also feature a pizza counter and rotisserie, will be the largest food shop on the high street at 9,000 sq ft. The grocer already has a click and collect offer at Harrow and Wealdstone tube station, a third of a mile from the new store.
The Deptford High Street store will measure 6,000 sq ft. Both shops are set to open in July.
As part of its five-year strategy to drive into the south, Asda revealed it will also open two new superstores in Chatham Docks and Hayes, with seven standalone petrol filling stations also poised to open in London this year.
Filling stations in Staines, Tilehurst, Rainham, Bethnal Green, Elstree and Welling are all poised to open. A similar site in White Hart Lane opened earlier this month.
The supermarket giant said it wants to open 150 petrol stations and 1,000 click and collect sites by 2018.
The expansion comes as Asda's big four rivals scale back their store estates.
Tesco has revealed 43 store closures, Sainsbury's has abandoned plans for 40 new supermarkets and Morrisons will close 23 convenience stores after its profits plummeted.
Asda vice president for store development Craig Bonnar said: "We've been clear about our strategic ambition to expand into London and the South East and customers tell us that a convenient and great value shopping experience is important to them.
"These new sites will allow us to bring Asda value to even more customers.
"Asda is known for its low fuel prices and has been a price leader across the board for 50 years – we are now redefining value retailing, tackling the rapidly changing market head on."