Asda boss Andy Clarke has unveiled plans to revamp the supermarket giant's branding for the first time in more than a decade.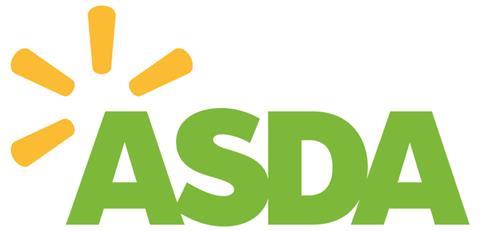 The grocer's logo will be "refreshed" to include a yellow 'spark', bringing it in line with that of parent company Walmart, Clarke revealed today.
Asda will also adopt the new slogan "save money, live better" as part of the first significant changes to its branding since 2002.
Clarke unveiled the details as he reported Asda's 1% drop in full-year like-for-likes in 2014.
Speaking at the grocer's results briefing, Clarke said the new branding would be used on a new store being opened in two weeks' time, ahead of a formal brand launch this summer.
Refreshing stores
He said: "Over the course of the next two years, you'll start to see our brand go through a refreshment on our stores, our portfolio and also our products we are selling online and of course in stores.
"The most important part for us to communicate today is the continuing relationship and the benefit of being part of Walmart.
"I believe, we believe as a team, that being part of the world's biggest retailer, being a part of Walmart, gives us a continued unique advantage in this market to continue to outperform the rest of our competitive set in the long term.
"There is some connectivity with our parent and why wouldn't we want to do that?"

Andy Clarke, Asda
"Our brand has gone through a number of changes over the last 20 years. We haven't touched the brand since 2002 and we've seen the opportunity to make some changes to the way our brand looks.
"There is some connectivity with our parent and why wouldn't we want to do that? It naturally fits and all the customer research we put in place before taking this decision was very positive about the change for Asda."
But Clarke denied the changes were the first step towards changing Asda's name to Walmart.
He said: "The brand heritage of Asda in the UK is loved by customers. This isn't the first step, it is the only step in refreshing our brand.
"Brands have to go through periods of change. We are about to spend another £600m on refreshing our estate and reinventing our large stores. To support our everyday low cost mentality, now is the time to change it."