Asda is bringing back its famous pocket tap in a new TV ad, but bosses say it marks a "new chapter" of its brand.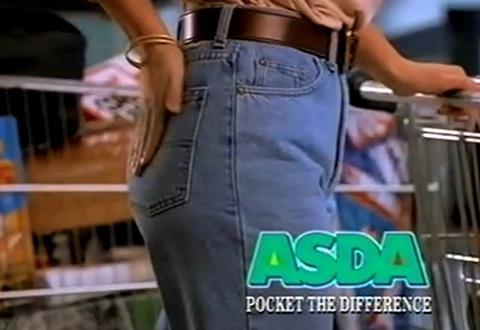 The supermarket giant's latest advertising push, which coincides with its 50th birthday, will also feature its new slogan, 'Save Money. Live Better'. That is already used by its parent company Walmart in the US.
The 60-second ad will get its first airing during Harry Potter and the Half-Blood Prince on ITV tonight. The choice of launch date, which is Independence Day in the US, further aligns Asda with its American owners.
Asda said the advert, which forms part of the grocer's five-year strategy to "redefine value retailing", will "focus on celebrating what Asda customers love" about the supermarket – range, store staff and "personality."
It comes after Asda overhauled its brand for the first time in more than a decade to include the Walmart 'spark'.
Asda chief customer officer Barry Williams said: "The industry has changed massively over the past two years and we wanted to get back to showcasing the fun and customer focus, which makes Asda special, in our advertising and stores."