Ever the social media guru, Asos has come up with a clever way of making the most of advent and the run-up to Christmas on Instagram.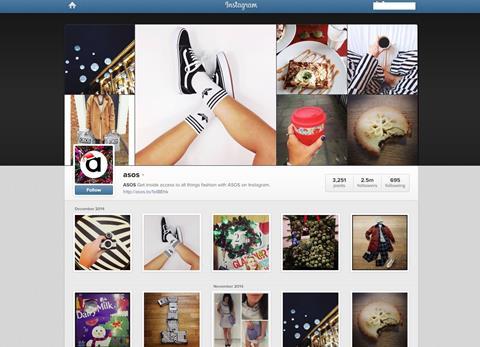 It has started an advent calendar competition, which rewards social media users with a different gift to win each day if they upload their Christmassy photos and tag them #Instadvent1.
The number on the end of the hashtag changes each day, allowing Asos staff to separate each day's competition.
It has set up a separate Instagram account, asos_advent, where it announces the prize each day, and the main account is being used to promote it and encourage its followers to join in.
It's another great social idea from Asos, which has always been imaginative in its approach to online interaction.
It gets shoppers engaged with the brand and spreads the word, without resorting to promotional messages or paying for sponsored slots. It also makes for a clever way of getting Asos into shoppers' consciousness during a crucial trading period.