PAID FOR POST
The Hermes Supply Chain Blog on Retail Week
As offices crack down on work-time shopping deliveries, retailers and delivery companies need to offer more choice to consumers, says Mark Pettit.
I'm sure at one point or another every reader of this blog has had a parcel sent to a place of work. For many employees, the decision to have items delivered to the office is centred on convenience and mitigates the risk of coming home to a 'sorry, we missed you' card.
However, many national newspapers, including The Times, recently reported that more and more businesses are now putting a stop to workplace deliveries because their post rooms have become "overwhelmed with mountains of internet shopping". Reports suggest that leading financial organisations, such as HSBC, Citigroup and JP Morgan have banned personal deliveries, as well as the DVLA and the Department for Transport.
Speaking to The Times, Sophie McCarthy, retail analyst at Conlumino, said: "Post rooms have become overrun as the popularity of internet shopping has grown. Businesses are under pressure to cut operating costs and handling large volumes of parcels requires extra people. Companies simply don't have the physical space to store deliveries."
I think that Sophie makes a valid point and that is why I believe retailers should prioritise working with carriers who can offer a host of delivery options that appeal to office-based employees.
Retailers need to offer out-of-hours options
Historically, it has been hard to "get things done" outside of office hours. Up until recently, many employees would face a lunchtime dash to the bank to manage their finances, while the only way of securing an appointment with the dentist or the doctor would involve getting time off work. However, we now live in a more consumer-driven society where call centres remain open until the small hours and you'll be soon able to use the London Underground after midnight.
Times are changing and carriers also have a responsibility to offer convenient solutions outside of standard business hours. At Hermes we have made this a priority and we will continue to do so. Only last year, we became the first UK carrier to launch a seven-days-a-week service, after our research told us that almost two thirds of online shoppers would be in favour of Sunday deliveries. This service continues to go from strength to strength with volumes growing rapidly from the initial 50,000 deliveries in week one.
Secondly, we also continue to strengthen our network of myHermes ParcelShops. The first outlet was opened back in 2012 and as a result of significant investment we expect to reach the 5,000 milestone this autumn. Approximately 75% of the UK population live within just one mile of an outlet, which is extremely convenient for people who wish to collect their purchases when returning home from the office. In addition, more than 80% of our ParcelShops remain open until at least 8pm, Monday to Friday. As they are based in convenience stores, it is the perfect solution for commuters who need to pick-up their deliveries while buying something for dinner.
Online shopping is a phenomenon and its success is built upon accessibility and convenience as shoppers can browse and buy their desired items in any place and at any time. However, the customer journey does not end until the products are firmly placed in the consumer's hand. Therefore, the industry must strive to offer a portfolio of delivery services that meet the requirements of those at home, as well as those at work.
Mark Pettit is sales and marketing director at Hermes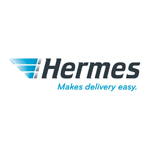 Hermes' vision is to be the carrier of choice for every end customer in the UK. The company currently delivers parcels on behalf of 80% of the country's top retailers and etailers.