Sports Direct is facing a 40% increase in the cost of supplying goods to its 233 stores in Europe as its hedging contract is expiring.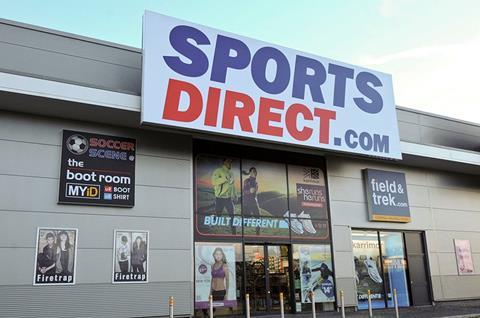 The contract has, until now, shielded Mike Ashley's embattled retailer from the weakening euro at its stores outside the UK.
These stores – around 40% of its total – make most of their sales in euros.
It comes six months after Sports Direct admitted to losing £15m in a failed attempt to hedge against the falling value of the pound.
Over the last year, Sports Direct's profits have more than halved and investors have twice demanded the chairman's removal. Meanwhile, the company invested in a corporate plane.
However, Sports Direct told the Financial Times that its buying costs, which are often paid in dollars, have been kept low by a hedging contract that locked the exchange rate at $1.46 to the euro, equivalent to a spot market rate last seen in 2011.
When that contract expires in April, dollar-dominated costs will increase by 38% in euro terms.
Last week, Ashley snapped up high-end lingerie chain Agent Provocateur through a pre-pack administration deal.