PAID FOR POST
More voices from the retail industry
Find out how retailers can ensure the in-store experience is both engaging and memorable for shoppers.
With the undeniable rise of mobile devices and forecasts indicating 20.4 billion 'connected things' will be in use worldwide by 2020, today's consumers have highly connected lives, with equally high expectations.
This trend, reinforced by the increasing convenience and innovation of ecommerce, raises the question of how retailers can ensure the in-store experience is engaging and memorable.
While technology is the undeniable catalyst driving these changing consumer expectations, it can also help respond to this ever-growing retail challenge.
Incorporating the latest display technology ensures that retailers are well positioned to keep up with the rapidly evolving expectations and behaviours of the modern shopper.
1. Tailor the experience
Customers expect a connected shopping environment, personalised and relevant to their lifestyle. Landing brand messaging with the right people at the right time is important and an agile display system allows retailers to quickly update in-store content that fits the demographic, season, time of day or any special occasion.
Samsung's intuitive content management system makes content creation, scheduling and deployment efficient and straightforward.
2. Maximise visual impact
It's more than just attracting people into stores using 'technology solutions', it's about triggering an engaging experience.
Cutting-edge display systems deliver ever-smarter campaigns and richer shopper experiences that get customers talking. From screens on ceilings and inclines, to concave and convex surfaces, Samsung LED displays offer high street shops dynamic and scalable solutions.
3. Integrate multiple touchpoints
Once an emotional connection has been forged between a high street brand and its customers, smart retailers integrate multiple touchpoints to grow the relationship.
Packed with advanced technologies for enhanced interactivity, smart signage systems bring a life-like viewing experience that boosts customer engagement across the shopfloor.
Through utilising multichannel solutions, Samsung Display offers retailers and customers many methods of brand interaction by twinning digital and physical retail assets.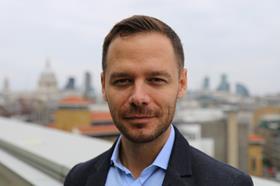 Ben Holmes is head of display at Samsung Electronics UK

Samsung inspires the world and shapes the future with transformative ideas and technologies. The company is redefining the worlds of TVs, smartphones, wearable devices, tablets, digital appliances, network systems and memory, system LSI, foundry and LED solutions. For the latest news, please visit the Samsung Newsroom at https://news.samsung.com/uk.