PAID FOR POST
More voices from the retail industry
Brands must tailor their offering to the consumer if they want to stay one step ahead, says David Morton, sales and solutions director at Arvato CRM Solutions.
Retailers' customer service reputations are now won and lost on their ability to personalise customer interactions.
Broad-brush tailoring is firmly a thing of the past. Hyper-personalisation is now the must – meeting customers' every taste and preference, across every channel, and adapting to changes in real time.
But many businesses are simply not ready to deliver this. Our own data revealed that just a third (32%) of retailers have the processes in place for hyper-personalisation,¹ despite consumers being 40% more likely to spend beyond what they'd originally planned when experiences are highly personalised.²
Tackling this challenge will be essential to remaining competitive. Here are three key steps to effectively putting hyper-personalisation in place.
1. Build a 360-degree view of the customer
Having a detailed understanding of customer behaviour is fundamental to any personalised experience, but for hyper-personalisation this can't just be superficial detail. Retailers need a 360-degree view – profiling customer behaviour across every touchpoint.
"Brands need to map the processes that underpin their customer service"
Brands need to start by mapping the processes that underpin their customer service and identify where improvements and optimisations in integration can be made.
This will ensure valuable information about a customer and their purchase behaviour isn't wasted or missed. As an example, nearly half (46%) of retailers don't track and store the previous contact and purchase data of their customers³ – both huge personalisation data points. From here, they can work to consolidate customer data into their CRM system.
This can be time-consuming and laborious, especially when information is in different formats and spread across disparate systems.
However, technology such as intelligent automation can help save time and costs by retrieving, cleaning and combining data, all with minimal human intervention.
Augmenting agents
Consolidating data into a CRM puts a wealth of customer information at customer experience agents' fingertips, but further augmenting their skills with tools like artificial intelligence (AI) can help unlock powerful insights that will take personalisation to the next level.
"AI can deliver real-time insights that agents can use to tailor the experiences they provide"
Tech such as AI can deliver real-time insights that agents can use to tailor the experiences they provide, no matter which channel a customer engaged with the brand through or their specific need.
In a practical setting, this could work on a proactive basis – for example, generating an on-the-spot offer for a product that a customer's browsing history suggests they would want or need.
Or it could help reactively – for example, supporting agents with finding intuitive, effective and relevant solutions to address complaints or customer dissatisfaction.
One of the key strengths of tools like AI is that they allow brands to track and use every touchpoint to make the best possible decision – something that is difficult for human agents to do effectively unassisted. Ensuring these tools operate across every touchpoint will help maximise results.
Developing a transformation roadmap
As with introducing any new technology, the key to personalisation success is not trying to do too much at once. Retailers embarking on a CX transformation journey will need to ensure they have a roadmap in place for how they can start – and continue – to sustainably achieve good results.
A central part of this will be continually assessing which parts of the customer journey could be most enhanced by a more personalised offering.
This will help ensure that brands' investment is delivering maximum returns, in terms of both satisfaction and the bottom line.
But it also means continuing to work closely with humans to ensure their engagement in the process. After all, the aim of tools like automation and AI is not to replace agents, but to give them the intelligence and insight they need to deliver the best possible job.
The road ahead
At Arvato, we help some of the world's biggest retail businesses implement technology solutions to create more tailored customer journeys.
We've combined our experts' insight into a new, free 'how-to' guide that explains, step by step, in even more detail, how other brands can do the same.
Getting personalisation right should be a c-suite imperative. A tailored offering helps retailers stand out from the crowd and delivers an experience that won't just delight customers – it will also pay dividends for brands' bottom lines.
Footnotes:
Arvato CX Retail Roadmap Builder 2021/22

thinkwithgoogle.com/consumer-insights/consumer-trends/you-dont-just-need-personalization-you-need-the-right-personalization

Arvato CX Retail Roadmap Builder 2021/22
David Morton is sales and solutions director at Arvato CRM Solutions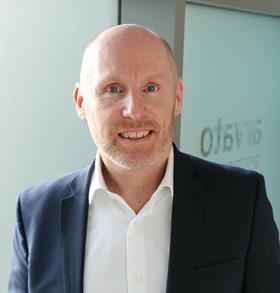 David Morton is responsible for driving sales and developing Arvato's solutions across customer services, business process outsourcing and intelligent automation. Throughout his extensive experience he has led strategic engagement with some of the most respected global brands, including leading international retailers.
Arvato CRM Solutions designs and delivers award-winning customer service and back-office processing services, helping retailers asses their entire customer contact operations to identify improvements and develop new solutions, as well as transforming and futureproofing their CX strategies.

We are Arvato CRM Solutions. We design and deliver award-winning customer service and back-office processing services for some of the world's most respected brands.