PAID FOR POST
More voices from the retail industry
It's a truth universally experienced in the retail business but so rarely discussed: delivering an outstanding quality of customer experience can't come at any price, says Colin Gittens at Arvato CRM Solutions
John Lewis planning and performance lead Graeme Matheson captured this perfectly at a recent round table of retail CX leaders we co-hosted with the Customer Experience Foundation to discuss their greatest customer experience hurdles. "The biggest challenge for us," he said, to a room of nodding peers, "is balancing saying 'yes' against the cost of saying 'yes'."
At a time when consumers are increasingly selective about where and how they spend, and as retailers' own costs climb, it's more important than ever that brands deliver sustainable CX value. How can they achieve this?
Bit by bit
The answer lies in applying cutting-edge technology to help them do more with less.
The very best approaches will be built on 'digital orchestration' – assigning each customer contact to the right touchpoint with the right degree of technological involvement. Done well, this unlocks value for brands by helping both lower cost per contact, and increasing customer spend and loyalty.
Click here to download the full report.
Success, in the bag
In practice, this may involve entirely automating certain stages of the customer experience or specific channels, or a blend of each.
Using the latest generation of AI-powered chatbots, for example, can help brands both protect the valuable time and resources of human agents so that they can focus on the most value-added, complex queries, while still offering a fast, always-on solution. In many cases, customers might actually prefer to have 'self-serve' options like these when it comes to simple queries such as store opening times.
A representative of a major online fashion retailer at the round table highlighted how this was working for them. They've taken the approach of channelling all customer interactions through online live chat, where 35% of interactions are now resolved wholly digitally.
This was possible thanks to insight into the brand's demographic, which showed that nine in ten would be happy to interact solely through a live chat – although a human agent is always available for enquiries that can't be resolved automatically.
Intelligent automation can also be applied to help automatically manage 'where's my order' (WISMO) or 'where's my return' (WISMR) enquiries – an increasingly common, and costly, contact issue for retailers as return volumes soar.
If combined with automated outbound contact, it can even offer customers alternatives for products they're returning – helping retain revenue that would otherwise be lost through refunds.
Supercharging CX superheroes
Some of the biggest value additions, however, can come from supporting all-important human agents with technological solutions. This is about effectively blending strengths together; leveraging technology's capabilities to help agents ultimately do their jobs better.
For example, using intelligent automation can help retailers build rich, automated databases of customer information on everything from previous purchases to personal preferences.
Click here to download the full report.
Integrating this with solutions such as artificial intelligence and predictive behavioural omnichannel routing can then feed relevant customer data to agents in real time, along with recommendations for next best actions.
This enables personalisation – what Asos director of customer care Daryl Wilkes, told the round table was his business' biggest challenge.
For brands, this pays significant dividends, both to the quality of customer experience and the business' bottom line, through improved opportunities for greater sales and retention.
What's going to enable brands to keep saying 'yes' – delivering an outstanding quality of service that keeps customers coming back time and time again – is having the right technological support in place.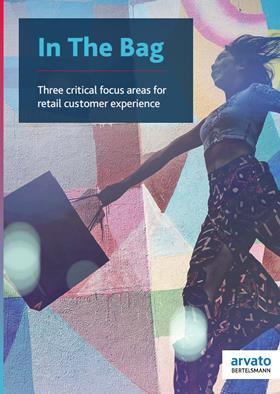 To hear more from brands like John Lewis and Asos on their retail challenges, get your copy of our round table report here. And for more information on Arvato CRM Solutions, click here.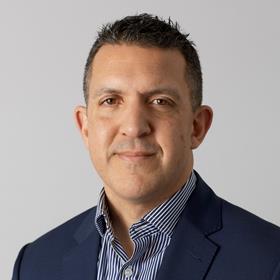 Colin Gittens is director of operations at Arvato CRM Solutions
Colin Gittens leads the team that puts customer service and back-office processing services into practice – working directly alongside retailers throughout their transformation journeys, from opportunity assessments through to long-term optimisation of newly implemented technologies.

We are Arvato CRM Solutions. We design and deliver award-winning customer service and back-office processing services for some of the world's most respected brands.
View full Profile