PAID FOR POST
More voices from the retail industry
With the retail media market set to be a £100bn juggernaut over the next five years, according to global consulting firm BCG, there is a colossal opportunity for retailers to boost their bottom line. WNS' Brian Burchfield delves into the ways retailers can capitalise on retail media.
Over the past few years, we have witnessed a seismic shift in ad spending, with advertisers moving from above-the-line advertising to directly targeting the right customer with the right ad, at the right time.
Yet very few retailers have this channel in their top-line revenue mix today. With the imminent demise of third-party cookies, retail media represents a multibillion-pound opportunity for retailers with rich first-party data.
But are they listening?
The four key avenues for retailers to monetise their retail media assets include:
Creating anonymised consumer profiles that can be targeted for direct advertising;
Dedicating strategic slots for digital ads on websites and apps;
Offering data services on consumers' ad viewing and purchase behaviour; and
Providing managed services to target specific audiences through combined campaigns (i.e. on their website as well as other sites).
Programmatic advertising comes to the fore
The cornerstone of retail media is programmatic advertising, where buyers (i.e. brands and agencies) automatically bid for ad space on retailers' websites.
"Programmatic advertising is a win-win for both retailers and brands"
In contrast to the traditional method of buying ad space that included a human element, the programmatic model leverages technology, data and analytics to purchase display space in real time via a real-time, automated auction.
Programmatic advertising is a win-win for both retailers and brands. While the former can earn revenues from media spend and increase basket size, as well as improve customer experience, the latter can improve ROI from media spend by targeting consumers directly.
Statista predicts that 87% of all digital advertising revenue will come from this channel by 2026.
Strategic partnerships become critical
To achieve retail media success, retailers need to get the balance right between customer experience (CX), sales and ad income.
This calls for a well-defined strategy and operating model integrating people, processes, innovative technologies and key functions such as marketing, finance, compliance and IT.
Those who get it right will improve CX and overall margin performance as retail media margins are typically in the range of 70 to 80%. For one of the UK's biggest retailers, more than 17% of its total profits come from retail media.
The impact on the bottom line is tremendous. However, to ensure success, retailers must forge strategic alliances with experts who can provide a holistic and coordinated strategy for capitalising on this huge growth opportunity.
To find out more on how to build a profitable retail media business, click here.
Brian Burchfield is senior vice-president of sales at WNS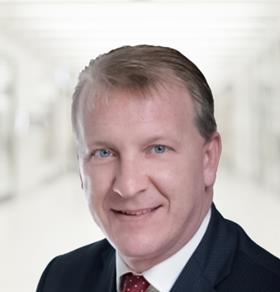 WNS (Holdings) Limited (NYSE: WNS) is a leading business process management (BPM) company with revenues over $1bn and 52,000 employees across 54 delivery centres worldwide, including facilities in China, Costa Rica, India, the Philippines, Poland, Romania, South Africa, Spain, Sri Lanka, Turkey, the UK and the US as of March 31, 2022. We leverage the trifecta of domain expertise, data-to-insights and digital innovation to co-create transformative solutions with more than 400 clients across various industries. WNS delivers an entire spectrum of BPM solutions including industry-specific offerings, customer experience services, finance and accounting, human resources, procurement, and research and analytics to reimagine the digital future of businesses. For more information, visit wns.com or follow us on social media.
View full Profile