PAID FOR POST
More voices from the retail industry
Some brands are masters of the loyalty game, with programmes that delight customers and investors alike. Oliver Gryg at Avios offers five routes to success.
Through years of research and experience, Avios has identified five tangible ways to keep your customers engaged while maximising their profitability to your business.
1. An easy touch
People will always follow the line of least resistance. Store loyalty cards, coupons and promotional codes are barriers to collection. Card-linking technology removes this friction by linking debit and credit card purchases to the merchant's loyalty programme.
According to a Dunnhumby report published in January 2017, 75% of customers would like their loyalty card linked to their payment card.
2. Connect the dots
To draw your customers in and differentiate your brand offering, it is important to link your rewards with your brand identity and your target customers' values. If you offer a premium product or service, reflect that in your reward offering.
3. Feel rewarded
Sustained engagement with your loyalty programme depends on the attractiveness of the rewards on offer.
Rewards with an emotional weighting – such as flights, entertainment and wine – often have a greater perceived value and are therefore more likely to increase spending.
Exceeding expectations with unexpected rewards can boost the emotional impact of your programme. The result? Priceless brand affinity and a greater resistance to the temptations of competitors.
Also, by delivering the rewards as redeemable points, you can protect your product value, which would otherwise have been diminished by discounts or vouchers.
4. Reach for the stars
If customers feel the effort to achieve a reward is too great they will soon lose interest. By putting certain rewards within reach, you keep customers on a continuous path of engagement. This is why point balance reminders can be especially useful in maintaining customer interest.
5. Up close and personal
Customers respond more positively to communications and rewards that meet their unique interests and needs.
According to research from Epsilon in January 2018, 80% of consumers are more likely to do business with a company if it offers a personalised experience.
Delivering this level of personalisation depends on your ability to cross-reference your customers' shopping preference data. If you do not have access to this data, simply talk to your customers. You might be surprised at how willing they are to share information with you.
"80% of consumers are more likely to do business with a company if it offers a personalised experience"
Bulletproof success
Adopting these five practices can improve returns, but without accurate benchmarking there is no way of determining by how much.
To establish whether any increase in revenue is a result of your programme or other factors, it is important to measure the value of your loyal customers against a control group (for example, non-programme members), making comparisons before and after any campaigns or reward incentives.
Reaping the rewards of loyalty
There is no mystery to delivering a successful loyalty programme. By following these tried-and-tested techniques, you too can develop a programme that captivates customers while delivering return on investment.
With customers expecting more and more from their favourite brands, your loyalty programme may turn out to be your biggest money-spinner.
To learn how you could optimise your loyalty ROI and prove it through the right benchmarking visit aviosgroup.com/provingroi.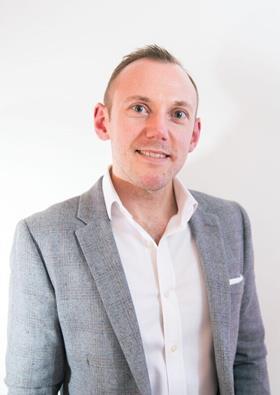 Oliver Gryg is senior manager for loyalty and commercial strategy, Avios

Avios Group (AGL) Limited operates the Avios reward currency for the British Airways Executive Club, Iberia Plus, AerClub, Vueling Club and Meridiana Club. It is also the currency for kulula.com and Flybe frequent flyers. Millions of customers collect Avios in over 190 countries world-wide. Part of the International Airlines Group, Avios is headquartered in the UK, with a global office network in Madrid, Johannesburg and New York City.
Customers can collect Avios when booking cash flights with partner airlines as well as on international hotel stays, car rental and on everyday purchases through partners. Avios can be used for travel rewards including towards flights, hotels and car hire, as well as for days out and leisure experiences.