PAID FOR POST
More voices from the retail industry
Amid pessimistic projections for this year's golden quarter, could retailers be unwittingly sacrificing customer experience at the altar of unavoidable cost-cutting? Not necessarily, says EXL's Rahul Arora
For many retailers, this year's peak season is set to be a bleak midwinter. Consumer spending power is rapidly diminishing. Discretionary spend is falling.
Predictions suggest that shoppers are likely to spend £4.4bn less on non-essentials in the run-up to Christmas as 60% plan to cut back on non-food spending, according to research by Retail Economics and retail technology firm Metapack.
Meanwhile, the pound has plummeted and recent flip-flopping from the government on energy support and corporation tax only adds to the uncertainty.
"In this economy, loyalty is easily lost and even harder to win back"
With margins squeezed, passing costs on to consumers is an obvious option. But this is a risky path for any retailer.
According to Opinipoll and Breathe Technologies, 73% of customers said they were less likely to shop with a retailer who charges them for returns – in this economy, loyalty is easily lost and even harder to win back.
Increasing prices or adding in new charges risks customers deserting in their droves, never to return.
Cost cuts for Christmas?
For many, however, cutting costs has become unavoidable, which raises a bigger question of how to remove costs without compromising customer experience and eroding hard-won customer loyalty.
Because a dip in customer experience is a surefire way to send shoppers running into the arms of a competitor.
It's not enough to simply keep customer experience consistent as costs are cut. Now, more than ever, customer experience must be a competitive differentiator and a driver of loyalty for brands.
So not only maintaining but also enhancing CX will attract and retain shoppers this Christmas.
Retailers must also concentrate on removing bumps and breaks from the entire customer journey because these pain points are not only eroding loyalty but also costing retailers to manage.
It's outsourcing – but not as we know it
An obvious route to reduce costs and create efficiencies is to explore outsourcing. But retailers can be reluctant to take this step, mistakenly believing it could mean a trade-off between cost and customer experience.
"Good outsourcers embed data-driven digital transformation at the heart of an organisation"
It's true that there was a time when retailers might have come up against the cost vs CX conundrum when working with traditional outsourcing companies. But with the right partner, the reality nowadays could not be more different.
Good outsourcers not only take on customer or operations management but also embed data-driven digital transformation at the heart of an organisation, improving efficiencies, reducing costs and future-proofing operations for tomorrow.
A digital-first, data-driven approach might be a far cry from the traditional outsourcing models of old. But it's today's smart solutions that can put the sheen back on this year's golden quarter and help retailers weather the headwinds of 2023.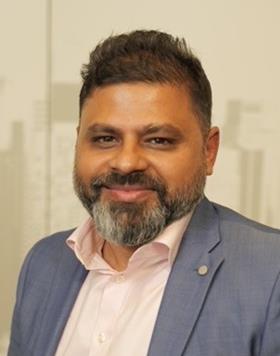 Rahul Arora is head of the emerging business unit at EXL


EXL is a global customer management, analytics and digital solutions company that partners with clients to improve business outcomes and unlock growth. With deep knowledge of the retail industry - from high end to mass market; from fashion companies to utility providers; from contact centre solutions to analytics interventions, we combine domain expertise with digital technologies to create real business impact. We apply world-class analytics for insight driven results while ensuring stable and smooth transitions. Focused on driving faster decision-making and transforming operating models, EXL was founded on the core values of innovation, collaboration, excellence, integrity and respect. Our UK/Europe headquarters are in London, our team is over 32,000 strong, with more than 50 offices spanning six continents. Our clients boldly step into the "New Normal" with a premier partner. To learn more visit Customer Experience | EXL ( exlservice.com )