House of Fraser has appointed Uday Kotla to the role of chief information officer as it develops its multichannel strategy.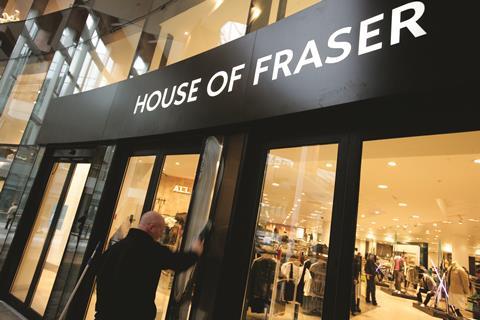 One of House of Fraser's main business priorities is how to continue developing its multichannel offerings while expanding internationally, Kotla's role will be supporting these efforts with back-end technologies.
Kotla, who joins House of Fraser on April 20, has worked on digital enterprise platforms across retail, technology and finance for 20 years. His most recent position was global head of technology consulting of Infosys Digital.
He has previously managed enterprise architecture, IT strategy and digital initiatives for businesses including Walmart, Adidas and Tesco.
His responsibilities at House of Fraser will include developing technology solutions and aligning IT strategy and delivery with the needs of the business.
Kotla's position will sit alongside the role of chief customer officer Andy Harding. Kotla will cover IT strategy while Harding will look after the digital proposition and multichannel sales.
He will join the executive committee with Harding, which sits just beneath the board. Kotla will report to chief executive Nigel Oddy, as well as to parent Sanpower's chief information officer Peter Wang.
Oddy said: "We are delighted to announce Uday's appointment. His appointment recognises the need to ensure our strategy and development are enhanced by the technology available across our increasing multichannel and multi-territory business."