House of Fraser has revealed the locations of its first three stores in China following its acquisition by Chinese conglomerate Sanpower in 2014.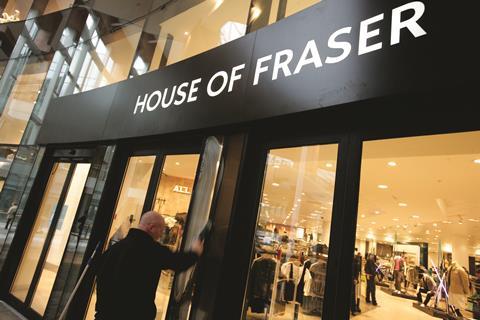 The 200,000 sq ft stores will be in Nanjing, Xuzhou and Chongqing and will trade under the House of Fraser brand.
The first store will open next year in Nanjing in premises owned by Sanpower in the city's business district, Xinjiekou. The store is currently called Nanjing Orient Department store and it will be rebranded to House of Fraser next year.
The Chinese expansion has been fuelled by investment from House of Fraser's new owners Sanpower.
Expansion plans
The retailer already has a presence in the Middle East through its franchise partner Retail Arabia International, but China is now its big priority.
Speaking to Retail Week last month, chief executive Nigel Oddy said that China is going to be one of the biggest challenges for the retailer over the next 12 to 18 months due to its size and complexity.
"We're very excited about that, but there's a heck of a lot of work to do to be up and trading this time next year," he said.
He described House of Fraser as the 166-year-old "quintessentially British brand", which the retailer's owner hopes will be well received in China.
"I was at the premiere of Paddington Bear in Shanghai, and every time a picture of London came on – a taxi, a phonebox, anything that was British – there was a cheer from the audience," Oddy said when asked whether the Chinese are still demanding British brands.
"From our point of view, it's great to have an owner who is Chinese and already trading in China in departmental stores, and an owner who is a conglomerate of many businesses, including mobile phones, real estate and retail," he said. "That means they understand the market, which is a huge benefit for us."