Building a D&I strategy that works
A balanced and diverse workforce is fundamentally good for business, benefiting customers, profitability and workplace culture. But diversity is only the first step – retailers must focus on cultivating a truly inclusive environment to see the benefits.
Read Be Inspired's flagship report packed full of vital insights on how you can become personally accountable for driving inclusivity.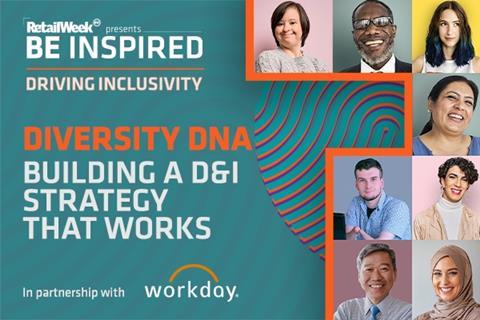 Access expert advice on leading with inclusion and leaning into D&I strategies even when it is outside of your comfort zone.
Read Diversity DNA today to:
Explore ways to speak out on behalf of marginalised voices and have difficult conversations as an ally
Understand how to minimise the impact of Covid-19 on staff and advancing equitable workplaces

Workday is a leading provider of enterprise cloud applications for finance, HR and planning. Founded in 2005, Workday delivers financial management, human capital management and analytics applications designed for the world's largest companies, educational institutions and government agencies. Organisations ranging from medium-sized businesses to Fortune 50 enterprises have selected Workday.