With mental health core to wellbeing and productivity, we spoke to executives and experts to understand how retailers can best manage stress to adapt to the next normal
The UK is in the grip of a modern stress epidemic. Some 74% of adults have felt so stressed at some point over the last year during the Covid-19 pandemic that they have been overwhelmed or unable to cope, the Mental Health Foundation reports.
For those working in retail - from C-suite and head office staff to management and frontline employees - there have been constant challenges, professionally and personally. With UK lockdown restrictions easing but the impact of Covid-19 still being felt, managing stress remains crucial.
Mental health was one of the core pillars of the Retail Week Be Inspired virtual conference 2021.

Watch the sessions on-demand for free here to prepare for retail's exciting new chapter and take the first step towards invoking real change in yourself, your business and the world around you.
Emma Mamo, head of workplace wellbeing at mental health charity Mind, highlights that "as many people across the retail sector return to their usual workplaces, they might need to readjust, which could be challenging. They might feel more stressed or anxious at this time, especially if they already have experience of mental health problems, but there are lots of things they can do to stay as mentally healthy as possible."
To understand what these actions are, Retail Week Be Inspired gathered insights and advice from retailers and industry experts including InnovaDerma's head of marketing Amy Newman, OLIO CEO Tessa Clarke, Wakuda co-founder Nathaniel Wade and Mind's Mamo to create a three-step checklist for stress awareness.
1. First, manage your own physical and mental wellbeing
✔️Make time for self-care, whatever that means for you
"A real breakthrough in terms of managing my wellbeing happened when I realised that I needed to schedule exercise into my working day, because otherwise, it wasn't happening. This had an absolutely transformative effect on my productivity, creativity and happiness. I do my very best thinking when out walking, running or cycling, and now consider that exercise part of my job!" - Tessa Clarke, OLIO CEO and co-founder
"I've been doing home workouts, circuit training etc. I've also recently taken up mindfulness meditation and have found some amazing benefits." - Nathaniel Wade, Wakuda co-founder
"The last year has been all about converting and bringing self-care into the home, I personally feel my best when my nails are done and I have fake tanned. Obviously, we work in the beauty industry but even if I'm not seeing any other humans it makes me feel better. " - Amy Newman, head of marketing and sales UK & Europe, InnovaDerma; parent of beauty brands including SkinnyTan
✔️Use social media cautiously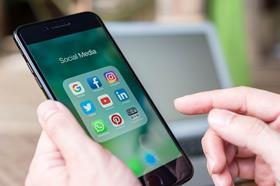 "Social media can help you stay in touch with people, but might also make you feel anxious, including if people are sharing news stories or posting about their worries. You might need to decide to view particular groups or pages but not scroll through timelines or news feeds." - Mamo
✔️Change up your environment
"If possible, get some nature into your day. Take a walk to a nearby park, river or green space and make the most of any outside space you may have, such as a garden. Even something as simple as looking after an indoor pot plant or counting the birds you can see from your window can help." - Mamo
"I always fit a daily walk in for some fresh air, even if it's just for 10 minutes. I also bought myself a second-hand bike for Christmas to encourage me to spend more time outside which has really helped me through." - Newman
✔️Turn to reliable sources to stay informed
"Feeling well-informed can help us cope with uncertainty. But make sure that you're turning to reliable sources of news that reflect facts, not rumours and speculation. If you're finding the news difficult to cope with, think about taking a break or only checking at certain points of the day, for a limited time." - Mamo.
2. Support the wellbeing of your team and open up conversations around stress
✔️Give employees autonomy in how and when they work
"We've been a remote-first company from day one, and give our employees full autonomy and flexibility over how they spend their 'working' day. We've found this model to be extremely powerful in terms of enabling everyone to manage their lives so they can achieve a balance that works well for them. Prioritising wellbeing is baked into our DNA, and as a result we've really reaped the benefits in terms of employee engagement, productivity and retention." - Clarke
✔️Avoid the 'always on' culture
"Commonly cited causes of stress and poor mental health at work include things like long working hours, lack of support from colleagues and managers, and excessive workload. That's why, now more than ever, it's important that staff struggling with their mental health ask for help if they need it." - Mamo
"I have set work hours I stick to. I do 'adjust' these sometimes due to deadlines or urgent matters, though this usually happens when I haven't prioritised tasks as I should have. I also schedule in personal and family time to try to make sure I'm keeping a good balance." - Wade
"This year has been more important for setting and maintaining boundaries so that things don't blur into one. Online group chats and emails can unintentionally create an 'always on' culture so we do try to steer conversations into designated meeting times. We work across multiple time zones so often operate at unusual hours. We actively encourage the team to build their own routines and split working hours to suit their lifestyle."- Newman
✔️Make mental health part of regular conversation
"Without any 'real life' meetings it's even more important to check in on the team on a one-to-one basis. One of the initiatives we have started doing is a weekly 'Team Tea Time', where we grab a drink and talk about non-work topics for 20 minutes. We also never put pressure on people to have their video turned on for Zoom/Teams calls if they feel more comfortable without." - Newman
"From recruitment, through onboarding, and into weekly one-to-ones and all-hands meetings, we regularly talk about the importance of wellbeing. This is critical as it gives the team permission to talk about it, and take action." - Clarke
✔️Invest in workplace wellbeing measures
"All employers should put in place initiatives to promote employee wellbeing, regardless of the type of role staff carry out. There are lots of measures that are inexpensive, or free. This can include Employee Assistance Programmes (EAPs) which allow employees to speak to someone outside the working environment 24 hours a day in confidence, and access counselling or other therapies.
You should also consider creating Wellness Action Plans - tools to help facilitate conversations about mental health between managers and their reports." - Mamo. Wellness Action Plans are available to download for free from Mind.
3. Help reduce the stigma associated with stress
✔️Get vulnerable
"Lead from the front - share your own journey, no matter how uncomfortable it may make you feel." - Clarke
"Leading with vulnerability about my own challenges often helps people to open up, knowing that they won't be judged." - Newman.
✔️Make mental health training the norm
"Leaders need to ensure their whole organisation has appropriate mental health and wellbeing training. This will enable them to not only identify signs of potential stress arising, but also they will be able to provide practical support for someone at work that is, or has been, stressed." - Wade
✔️Cultivate an environment of transparency
"We want to see employers create a culture where staff feel able to talk openly about their mental wellbeing at work if they choose, and know that if they do, they'll be met with support and understanding, rather than facing stigma and discrimination. That way, any problems can be identified early on, minimising the risk of problems spiralling and resulting in time off or leaving employment altogether.
"By encouraging staff of all levels of seniority to talk – with other colleagues, line managers or their HR department – we can help challenge negative attitudes towards employees experiencing stress and mental health problems." - Mamo
As individuals, our day-to-day lives have altered beyond recognition; as a collective, we have had our eyes opened to the privileges some hold and the unconscious biases that impact others; and, as an industry, we are navigating obstacles at every turn.
The Be Inspired virtual conference offered insights and advice to help retailers build an environment where everyone feels supported and empowered. Watch the sessions for free on-demand here (scroll to bottom of page).