London's West End retailers' dreams of capitalising on tourist spend during the Olympics were in doubt this week as shoppers steered clear of the area.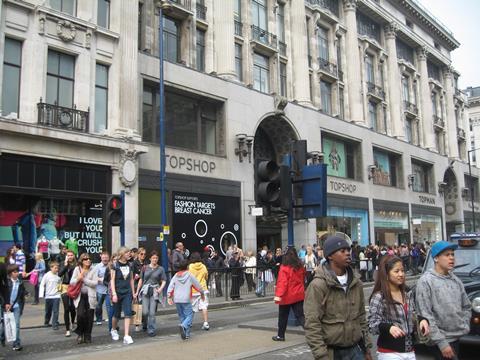 The West End was dubbed a 'ghost town'. Visitors were advised by Transport for London (TfL) to avoid hot spots including tube stations on top shopping thoroughfare Oxford Street. The West End suffered an 11.7% year-on-year footfall slump on Saturday.
In the wake of the furore, TfL used social media to urge people to visit West End stores.
Nigel Wheatley, head of retail and marketing at Hamleys, said: "It is challenging, there's no doubt about it. It is quieter than predicted."
Lord Wolfson, boss of Next, which has three stores on Oxford Street, said: "So far, London has been adversely impacted in terms of sales, but it's only two weeks so it won't have any impact on overall performance for the year.
Wolfson said its online business was also hit. "Online tends to suffer when big events are on TV. No one would be shopping on Friday night when the opening ceremony is on."
The Entertainer manager director Gary Grant said: "We have been hit over the last two weeks. Our London shops have not seen the benefit of an influx of tourists. Sales across our London stores are down."
Hotel Chocolat head of retail Darren Williams said: "It has been difficult across London including Stratford. Station stores have held up ok but London Bridge is exit only and customers are being driven through the station. We expected people to come into our stores as a safe haven but that's just not happened."
However, John Lewis director of selling operations Nat Wakely said its Oxford Street store is "managing high volumes of customers".
But some retailers welcomed the event. Waitrose managing director Mark Price said: "Friday was huge, it was off the Richter scale. The Olympics has been a really powerful boost. We are seeing a massive surge in trade."
Westfield Stratford City, located adjacent to the Olympic Park, was bustling with visitors this week.
Contactless transaction volumes are up 63% compared with the previous week with an average transaction value of £6.52 – this increase has mostly come from supermarkets and food retailers in the area, according to Barclaycard.
Etailers BrandAlley and My-Wardrobe reported an uplift in sales as London shoppers went online.
BrandAlley UK saw an uplift of more than 100% in sales on Monday when more Londoners stayed or worked from home to avoid potential travel issues. Tuesday was also a busy day online with revenues ahead 60% on last year.
BrandAlley UK chief executive Rob Feldmann said: "We saw a significant uplift in sales on Monday and Tuesday this week, which we can contribute in part to more people staying at home and shopping from their laptops. With our more London-centric customer we believe people chose to work from home to avoid disruptions from the Games and this has definitely lifted etail sales. Our unique visitors and new members numbers were also ahead for this period."
My-Wardrobe global chief executive David Worby said: "The Olympic celebrations have seen a positive uplift in online sales at My-Wardrobe with a 19% increase on last year. Categories which have seen a strong spike this week include trophy knitwear, sunglasses and occasion wear such as dresses, heels and jewellery."
Westfield Stratford to close to non-Olympic attendees
1

2

3

4

Currently reading

West End retailers suffer as Olympics puts off shoppers

5

6