Tesco has defied doubters by being ranked the top retailer for fresh food, beating upmarket rivals including Waitrose and Marks & Spencer.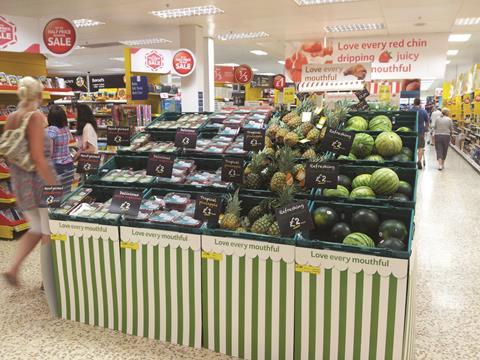 It will be good news for Tesco, which this week launched its Love Every Mouthful fresh food marketing campaign across the media and in store.
An exclusive poll for Retail Week by ICM Research showed that 14% of those surveyed thought Tesco offered the strongest fresh food proposition alongside Morrisons.
Morrisons dedicates a greater proportion of its store space to fresh produce as part of its Market Street offer.
Marks & Spencer was named shoppers' third choice for fresh food, with 13% opting for it ahead of Waitrose, Sainsbury's and Asda.
ICM Research project manager Anna Johns said: "The results come as a surprise as Tesco is not as synonymous with quality fresh produce as some other grocers."
The backing from shoppers could provide an early indication that Tesco boss Philip Clarke's turnaround strategy is bearing fruit.
Fresh is a critical pillar of the grocer's Building a Better Tesco strategy and is becoming an increasingly vital battleground in grocery.
Tesco's new campaign follows the horse meat scandal that tarnished the image of a number of UK grocers including Tesco, Asda and Aldi.
Shore Capital analyst Clive Black said that Tesco is recovering from the "body blow" of horse meat.
He said: "Tesco is seeking to encroach into what has been one of the most resilient features of the UK food market in recent years - authentic, good-for-you, natural and tasty food. Love Every Mouthful represents a material departure from the days of The Big Price Drop."
The poll found that younger shoppers are more likely to champion Tesco, believing it offers good quality and value for money, while older customers opted for M&S.
The survey also showed that 44% of shoppers believed quality and price are equally important in deciding where to shop, while 48% valued quality over price.