Pets at Home has posted first-half like-for-like sales growth of 4.2% as its loyalty scheme and vets' practices performed well.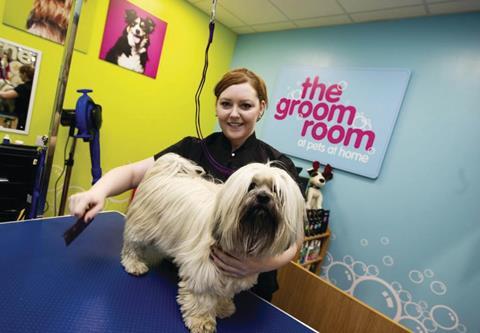 The specialist retailer's revenues rose 10.2% to £381.5m in the period to October 9.
Merchandise sales climbed 8.9% to £348.3m while services, such as pet grooming, surged 27% to £33.2m.
Like-for-likes at joint venture veterinary practices advanced 15.5%.
Pets at Home chief executive Nick Wood reported that the VIP Club loyalty scheme drew 600,000 new members in the first half, bringing the total to 2.6 million.
The retailer also improved its multichannel operations with the launch of a 'deliver to store' option allowing customers to order products for next-day collection.
Wood said: "Positive momentum across the business gives us further confidence in our ability to deliver on our expectations for the full financial year.
"Overall we are very pleased against with the quarter and the star of the mix was services, which had very strong growth. We just don't want to get carried away that everything is rosy because the hardest comparative is yet to come."
Pets at Home was largely unaffected by the warm September because it is not a seasonal business, although dog fashion sales did take a hit as customers held off buying winter coats for their dogs.
The pet specialist will reveal its interim results on December 4.