Stores shares advanced across the board in a week dominated by dramatic corporate action and results from some of the industry's biggest names.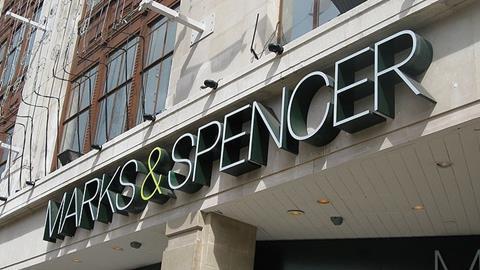 The most eye-catching developments were in electricals, as Carphone struck a series of deals with partner Best Buy – including the sale of its interest in the US mobile retail venture and the decision to close UK big boxes – and the disposal of struggling Comet by Kesa.
The spate of change helped market leader Dixons' shares tick up, along with Kesa's ahead of the Comet deal, but Carphone fell.
Brokers welcomed the disposal of Comet but were worried by deteriorating trading at Kesa's French business. Espirito Santo observed of the Comet transaction: "Trading remains extremely weak, which shows that Comet is still in distress, but also that the market as a whole remains difficult, although we would expect Dixons to be outperforming Comet in the UK."
Analyst Nick Bubb was not surprised at Carphone's decision to shut the Best Buy big boxes. He noted: "The losses have been embarrassingly large for Carphone and the gap that they saw for a service-based proposition doesn't exist anymore as they gave the competition two years' notice to raise their game."
Marks & Spencer, which issued interims on Tuesday, is showing "encouraging signs" according to Oriel, which rates the retailer a buy. The broker said: "We believe that there is scope for M&S to drive operating margins despite the difficulties of the wider environment".
Shore Capital, also a buyer, said investment in M&S "in essence comes down to faith or otherwise in the ongoing ideas and work of chief executive Marc Bolland" and added: "We rate Mr Bolland very highly as a marketer and see scope for excellence in this area to support core trading in apparel and food."
Sainsbury's first-half figures just beat Panmure's expectations and the broker advises hold.
Panmure maintained: "We think the shares are reasonable value but rather lacking in the wow factor. Sainsbury's property backing provides considerable support for the shares."
Evolution feared JS looks "vulnerable". He explained: "It is paying dividend out of debt, has the weakest cash flow and the thinnest margin of the big four."
Singer kept Supergroup on its buy list, despite supply chain issues affecting retail sales. The broker said:"We do not expect any changes to full-year estimates at this point."