An east London pop-up market would not usually be associated with discount supermarket Lidl and this concept forms the setting of the company's £20m ad campaign.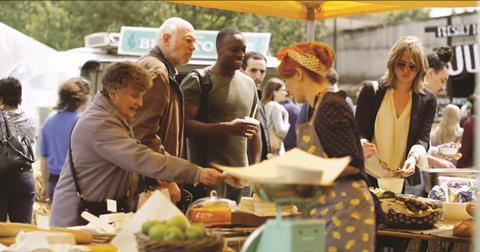 The TV advert shows real people rather than actors visiting a specially constructed farmers' market in Allen Gardens near Brick Lane, without knowing all the produce is from Lidl.
Visitors to the market are genuinely wowed by the low prices of the goods considering the quality of the food, and the pay-off comes when they are handed the produce in a Lidl-branded bag.
The stunt is a neat way of convincing people the discounter's food is just as high quality as that sold by the four major supermarkets.
TBWA\London has created the advert and it is shot with the high production values a viewer would expect from a company such as Waitrose.
The focus on fresh produce ranging from cheese to pineapple is a powerful message and is likely to concern Morrisons, which has heavily marketed the freshness of its food.
Lidl filmed the advert over three days and says more than 1,800 people visited the market in that time, which must have helped it capture such genuine reactions.
Using real people in the ad communicates the surprise at the quality nature of Lidl food better than an advert with actors ever could.
Setting it in a farmers' market was an inspired idea as well and should help Lidl consolidate itself as a regular choice for middle-class shoppers who have grown disenfranchised with the big four.
This is the first TV advert that Lidl has aired in the UK that does not contain information about a specific product or price deal and it looks like Lidl is on to a winner with its first attempt at an out-and-out brand campaign.