Hotel Chocolat founder and chief executive Angus Thirlwell says today's consumer "wants to see their brands being adventurous".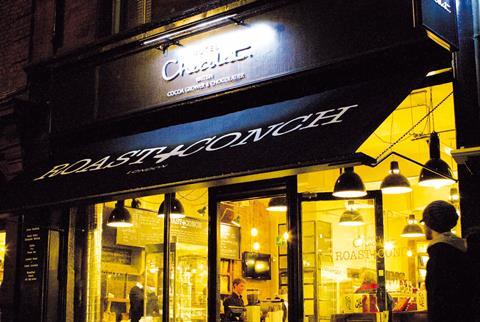 Speaking this morning at Retail Week's Customer Experience conference, Thirlwell said this adventurous spirit has helped his company achieve financial success as it diversifies.
Hotel Chocolat, which began life as an online-only retailer, now has shops, cafes, a bar in London and even a hotel in St Lucia.
Thirlwell said: "We are always trying to keep things simple; we make one business model work before we give ourselves permission to develop another one.
"It is a constant battle to prevent complexity creeping in, there is no doubt that is a danger."
Customer experience
Thirlwell believes another key to the chocolate specialist's success is keeping "customer experience at the forefront of all our developments and assessments of all our ideas".
He added: "We think we have a new model in luxury, we have stretched the customer experience to be enveloping. It is a lifestyle proposition, you can be enveloped in the brand and I think that future-proofs us."
Hotel Chocolat has also brought in expertise from the world of fast fashion in order to give the retailer the edge over rivals at Christmas, according to Thirlwell.
He argues rivals are guilty of simply putting a red ribbon around their normal product line at Christmas, while Hotel Chocolat is using a fast-fashion mindset by launching "exciting and flamboyant" products.