Tesco has revealed that expected profit forecasts for the first half of this year have been overstated by £250m and has called in accountants and lawyers to investigate.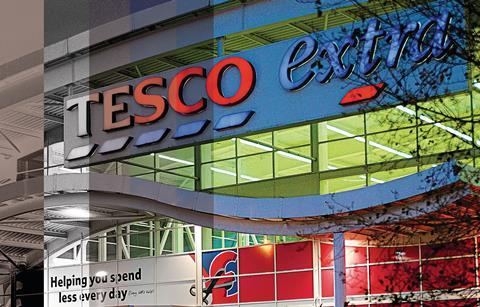 New chief executive Dave Lewis warned that the "serious issue" was uncovered as the retailer prepared for its interim results, which have now been postponed.
Tesco said that the overstatement was "principally due to the accelerated recognition of commercial income and delayed accrual of costs."
The grocer has asked Deloitte to review the issues and it is also working closely with Freshfields, its legal advisers.
Lewis said: "We have uncovered a serious issue and have responded accordingly.
"The chairman and I have acted quickly to establish a comprehensive independent investigation. The board, my colleagues, our customers and I expect Tesco to operate with integrity and transparency and we will take decisive action as the results of the investigation become clear."
City analysts reacted with shock to the news, which has sent the grocer's shares plunging.
Shore Capital's Clive Black said: "Tesco has stunned the market today with its announcement that interim profits may have been overstated. Such an announcement is not the stuff of a well operated FTSE 100 organisation."
He said it calls into question the position of Tesco chairman Sir Richard Broadbent: "This development may raise, indeed must raise, much more fundamental questions over the chairman's position and the nature, composition and extent of the board, which to our minds has been lop-sided between executives and NEDs for far too long."