Tesco is set to adapt its newspaper displays to avoid front pages being displayed at child height after a campaign by concerned parents.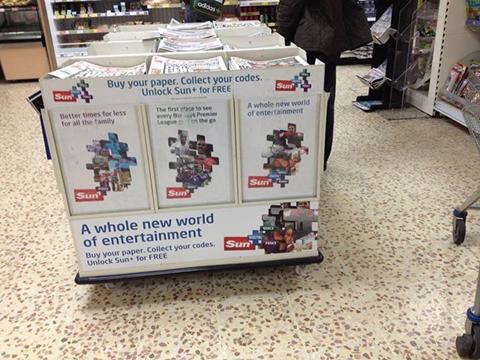 Instead of displaying newspaper front pages in a vertical panel on the side of display cubes, Tesco will now only display the names of the newspapers along the sides of the newly-designed display units.
The move is designed to ensure any inappropriate front pages are out of the eye-line of young children.
Campaign group Child Eyes, led by Claire Riseborough, believes the new concept will prevent small children from being exposed to unsuitable images and still offer choice for customers who wish to purchase their newspapers from Tesco.
Tesco said all large stores will receive the new display units by the end of November 2014 and is also seeking to improve displays in its Express Stores.
Tesco customer experience and insight director Tracey Clements said: "As a parent myself, I recognise that newspaper front pages can sometimes have images that are inappropriate for young children.
"At Tesco, we take our responsibilities as a family friendly retailer very seriously and it's important that we do everything we can to promote the right environment in store. We've listened to Claire and the Child Eyes campaigners, and we've also asked our customers what they think about this issue. The change we're making to our display panels in our Superstore and Extra formats will strike the right balance for everyone."