BuzzFeed's European advertising boss has urged retailers to embrace social media and imaginative content to engage with customers.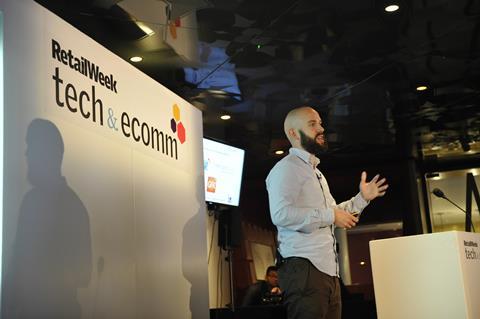 Speaking at the Retail Week Technology and Ecommerce Summit in London today, Will Hayward said: "It's hard to compete with Amazon on price and user experience, but where you can excel is creating a meaningful attachment with your audience.
"We're in the age of social. Whether you're in media or retail, great content wins everything."
He added: "Funny stories work really well. Tell an interesting story that people can enjoy."
BuzzFeed is a digital media company worth $850m (£519m) that attracts 150 million users a month, and was originally aimed at entertaining bored office workers, Hayward said. It now runs a separate video production company and has also moved into hard news.
Hayward said: "We built our entire business on content in the social age. Seventy-five percent of our traffic comes from social. Half our traffic is from mobile."
Hayward said he believes there have been three stages of the internet; portals, search and social. He said that since the internet's inception it has "fundamentally changed".
"I think we're seeing the third phase of the web," he said. "Social has expanded as a layer across the web. In 2012 companies realised they needed a social team [and not just a search team]."
BuzzFeed last month received a $50m (£30.5m) investment from venture capitalists Andreessen Horowitz.