Dixons Carphone is overhauling its IT infrastructure to create a 'huge competitive benefit', according to its multichannel director Jeremy Fennell.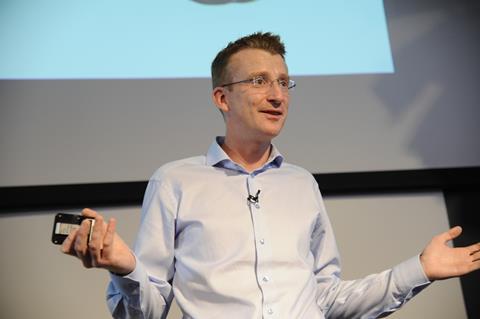 During a speech on the connected world at Retail Week's Tech & Ecomm Summit, Fennell said the merger has forced the retailer to revaluate its legacy IT systems.
Fennell said: "Retailers are all working with IT systems cobbled together over 75 years of retailing and when you push two £4.5bn retailers together you need to make that into one and you are almost forced into the opportunity which is to reinvest in all of that IT systems and give yourselves huge competitive and customer servicing benefit for the future."
Dixons Carphone has already merged functions including IT, HR and finance and is now concentrating on rapidly creating "synergies" in order to be prepared for the key Christmas selling period, according to Fennell.
Fennell also took the opportunity to discuss how the retailer was exploiting the immense amount of data at its finger tips to help make buying decisions.
He said: "The huge amount of data available means you should capture just about every opportunity."
The retailer is now selling thousands of sewing machines after discovering from its data that one of the most searched terms on Currys was 'sewing machines' even though at the time the company did not sell any.
Dixons Carphone is hoping to exploit the rise in connected products by moving into value added services related to those produtcts.
The retailer is looking into providing information on how connected products work through its Knowhow and Geek Squad service, alongside helping customers to connect products to their phones and helping customers sign up to the right contract.
Fennell suggested the company could drive additional revenue by signing people up to Spotify when they buy Sonos speakers.