Retail Week and WRC's latest report celebrates new strategic thinking, technology investments and partnership approaches retailers can learn from their international counterparts. Spanning 18 global markets, here are three need-to-know strategies being pursued by retailers from around the world
Poland – Żabka
Innovation priorities:
AI-powered checkoutless stores
Start-up partnerships to test and trial new ideas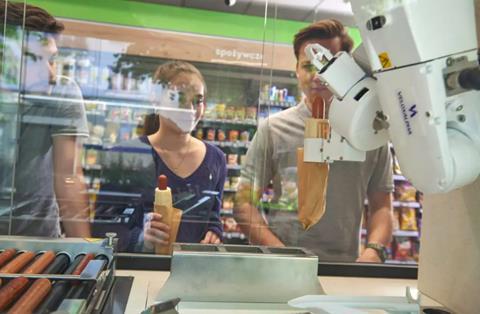 Żabka is a chain of Polish convenience stores. Founded in 1998, the business now has more than 9,000 stores across Poland and boasts annual revenues of more than $1.5bn (£1.17bn).
The retailer is leading the way in combining convenience with cutting-edge payments and now runs Europe's largest chain of autonomous AI-powered convenience stores. Retailers, including Amazon, have struggled to drive return on investment from checkoutless stores. Last August, for instance, Amazon announced it was putting a halt to the widescale expansion of its Fresh stores due to slow sales arising from the cost-of-living crisis. Yet Żabka appears to be turning the tide.
First launched in June 2021, Żabka's AiFi-powered Nano stores – it now has more than 50 – are open 24/7 with no staff, shopping baskets or checkout areas. Customers gain entrance by tapping their payment card on the store-door terminal while those visiting for the first time must provide a phone number, to which they will receive a text message confirming their access to the store. Once inside, they simply take products off the shelves and leave. A camera system uses AI algorithms to identify the goods taken and charge the right amount, with payment taken from the card tapped on entering and receipts sent to the customer's phone number.
The concept has proved successful in Poland where ultra-convenience is in high demand for consumers. Żabka reports that the stores helped maintain its high net promoter score of 85 points (any score above 50 is considered 'amazing'). This shows that checkoutless stores, running seamlessly and in the right locations, can prove fruitful.
Żabka also launched the second edition of its flagship Żabka Future Lab accelerator in October 2022, looking to tap into nascent retail innovations. The Future Lab accelerator allows tech start-ups to test their products at scale, with nearly 3 million consumers using Żabka's services daily. The company also offers R&D support, expertise, access to an established network, investment and publicity.
Australia – Coles
Innovation priorities:
Warehouse automation
Drones
Digitised supply chain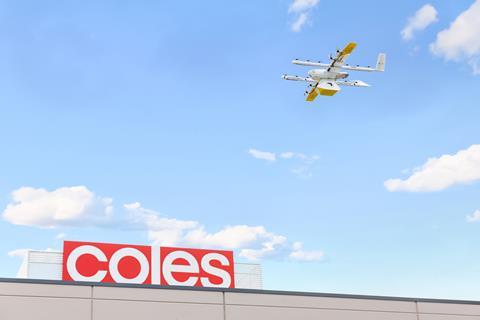 Australian supermarket, grocery retail and consumer services chain Coles was founded in 1914 and is still achieving strong performance well over 100 years since its inception. The retailer's 2023 Q3 group sales revenue increased by 6.5% to A$9.67bn (£7.51bn), with chief executive Steven Gain attributing the results to the success of Coles' own-brand range, cutting prices on products, free MasterChef cookware (MasterChef pots, pans and utensils were offered to shoppers who spent A$20 or more in one transaction in-store or online) and Flybuys points, Coles' rewards programme.
Gain has also emphasised the retailer's technology capacity, with Coles setting an example for strategic financial investments in tech. For instance, the retailer is investing A$1bn (£787m) – its single biggest investment in its history – in establishing two fully automated distribution centres (DCs), the first of which opened in April 2023. The Queensland-based DC can process twice the number of cases and hold twice the number of pallets as a standard DC and aims to improve safety and sustainability for employees, suppliers and customers. The second DC is set to open in New South Wales in 2024.
In another technological play, Coles is embracing drones to support fulfilment from stores. Capitalising on the fact that drones are increasingly offering a viable alternative to electric vehicles and bots, Coles partnered with drone delivery service Wing in October 2022 to offer a store-to-door service in Queensland. Challenging the likes of Amazon Prime Air, the drone delivery offering showcases innovation, ingenuity and flexibility to serve customers, delivering 500 of the most popular groceries such as bread, fresh produce and snacks in as little as two minutes with no minimum spending or delivery fees.
Coles also digitalised its supply chain in November last year via a partnership with Loscam and Thinxtra. The retailer harnessed their Internet of Things (IoT) technology to deploy a solution to monitor the location of and measure stock for 4,500 smart food bins moving poultry between farms and DCs. Coles said this combined IoT solution is enabling it to have a more connected and transparent supply chain. What's more, the partnership provides real-time data so Coles knows exactly where inventory is at any given time.
Inda – Reliance Retail
Innovation priorities:
Personalisation
Immersive store experiences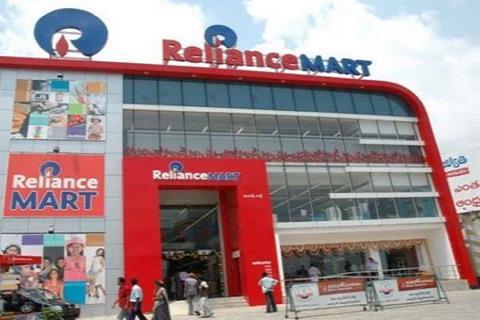 A subsidiary of Reliance Industries, Reliance Retail is the largest grocery business in India. Launched in 2006, it now has a network of nearly 2,500 stores and runs digital commerce platforms JioMart and Milkbasket. Reliance Retail reported gross revenues of ₹2,603.64bn (£24.63 bn) for the fiscal year 2023, a 30% year-on-year rise.
Reliance Retail has been innovating both in-store development and online, having launched Tira, an omnichannel beauty retail platform in April 2023. The platform offers a personalised shopping experience with the Tira app and website, as well as the opening of a flagship Tira store at Jio World Drive in Bandra Kurla Complex in Mumbai. With a focus on technology and customised experiences, the online platform has shoppable videos, blogs, tutorials, trend-setting tips, personal recommendations and a virtual try-on feature. Meanwhile, the Tira store also offers the latest beauty tech tools such as virtual try-on and a skin analyser to offer customised looks and create personalised purchases.
Elsewhere in store development, fashion and lifestyle brand Reliance Trends opened a new technology-enabled multi-brand store in Surat in July 2023. The aim of the brand is to use advancements in technology to gain traction from Gen-Z shoppers, as well as increase overall footfall. Reliance Trends aims to offer shoppers a more interactive experience.
Spread over a shopping area of 8,000 to 24,000 sq ft, each Trends store has wide aisles, coordinated displays and highly trained fashion professionals to offer "best-in-class service". Trends stores offer a range of brands including Rio, fashion targeted at Gen-Z women, and The DNMX, a range developed with a focus on Gen Z and offering exclusively crafted fashion garments such as denims and T-shirts.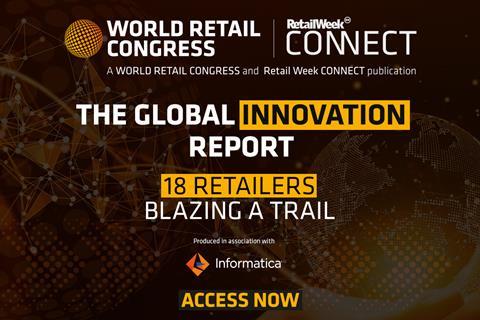 Embrace transformation and get under the skin of other international retailers' strategies. Get your free copy of The Global Innovation Report to access:
Profiles of 18 global retailers and brands investing in tech, data and transformation for future growth
Data on the economic outlook for major retail markets ranging from Australia and Europe to the Americas and Asia
Key priority areas for global retail spanning society, technology, economy, policy and industry

Informatica (NYSE: INFA), an enterprise cloud data management leader, brings data to life by empowering businesses to realise the transformative power of their most critical assets. We have pioneered the Informatica Intelligent Data Management Cloud (IDMC) that manages data across any multi-cloud, hybrid system. Informatica. Where data comes to life.
View full Profile