18 retailers blazing a trail
Retail Week and World Retail Congress have partnered with Informatica to showcase the technology, data and new thinking being drawn upon by global retailers – spanning 18 international markets – to drive innovation in all areas of business.
Get your free copy of The Global Innovation Report 2023 today to read: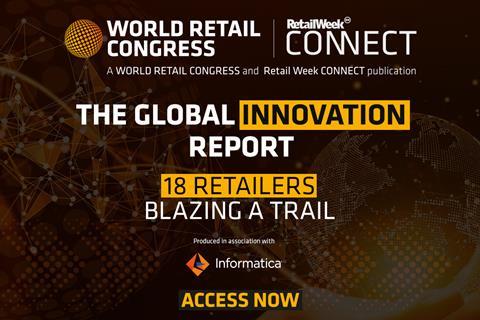 Strategic profiles of 18 inspirational global retailers and brands investing in tech, data and transformation for future growth – including Carrefour, Walmart, Tendam and more
Latest data on the economic outlook for major retail markets from Australia to Asia
Key priority areas for global retail, spanning society, technology, economy, policy, and industry

Informatica (NYSE: INFA), an enterprise cloud data management leader, brings data to life by empowering businesses to realise the transformative power of their most critical assets. We have pioneered the Informatica Intelligent Data Management Cloud (IDMC) that manages data across any multi-cloud, hybrid system. Informatica. Where data comes to life.
View full Profile