PAID FOR POST
More voices from the retail industry
Talking the talk on sustainability isn't enough, says Informatica's Vita Berneburg, retail needs to be doing more when it comes to reporting on environmental, social and governance
As consumers become more conscious of sustainability when making purchases, they want the companies they buy from to be more accountable.
That's raising the bar for retail and consumer packaged goods (CPG) companies, which now must demonstrate their commitment to environmental, social and governance (ESG) practices if they're to remain in their customers' good graces.
Markets are applying pressure too. Analysts have started scoring firms on their ESG contributions, while the London Stock Exchange has unveiled plans for a Voluntary Carbon Market (VCM) to make it easier for companies to achieve net-zero goals.
Regulators are also ringing in, with the US Securities and Exchange Commission (SEC) and EU Sustainable Finance Disclosure Regulation (SFDR) both mandating that all publicly listed companies report their ESG performance by January 2024.
Yet those firms that are ticking these boxes are reaping the rewards. Companies demonstrating high ESG performance outperform their peers, achieving 3.7 times higher operating margins and generating 2.6 times higher shareholder returns, according to Accenture.
"Companies demonstrating high ESG performance outperform their peers, achieving 3.7 times higher operating margins and generating 2.6 times higher shareholder returns"
The pressure to prove corporate ESG credentials is building. But how do you show that you've hit an ESG metric? When there are direct correlations between sales and social responsibility, talking the talk on sustainability and social impact isn't enough.
Data holds the key
Data plays a vital role in the evaluation of a company's ESG performance and by extension in the investment decision-making process. But having actionable ESG data remains an obstacle.
Assembling ESG data for reporting purposes requires harmonising internal ESG data — much of it trapped within silos held by different lines of business — with an enormous amount of external data that must be collected from the supply chain and business operations.
Creating a centralised data hub dedicated to ESG reporting and sustainability is a vital first step.
By integrating ESG data from various sources such as carbon emissions data, ESG rating agency data and supply chain ratings data, governance and quality rules can be applied automatically to ensure the data is accurate and consistent.
The centralised hub becomes the company's single source of truth for ESG data and insights. It provides all the controls required by regulators, including ESG-specific data cataloguing, data governance, data quality, master data governance and data marketplace capabilities.
ESG data can also be made accessible to various stakeholders through APIs, enabling companies to meet their ESG reporting requirements and provide transparency to investors, customers and regulators.
You can't measure what you can't manage
Consumers, regulators and other stakeholders want retail companies to be transparent in how they report progress on ESG commitments.
Around the world, chief sustainability officers, chief data officers, chief risk officers and chief operating officers are responding by building a data management infrastructure that delivers accurate, efficiently generated ESG reports.
Is your company on the right path?
To find out more, download our brochure, Modernizing Data Management: The Game Changer for Meeting ESG Reporting Mandates in Retail & CPG and check out informatica.com/retail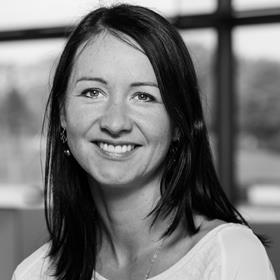 Vita Berneburg, Industry Lead Retail and CPG DACH, Informatica
Berneburg is a retail data expert with almost 20 years of IT experience, specialising in data mesh, governance and modernisation helping leading retailers and digital natives like Zalando and HelloFresh make informed decisions, stay ahead of the competition, and increase customer retention.

Informatica (NYSE: INFA), an enterprise cloud data management leader, brings data to life by empowering businesses to realise the transformative power of their most critical assets. We have pioneered the Informatica Intelligent Data Management Cloud (IDMC) that manages data across any multi-cloud, hybrid system. Informatica. Where data comes to life.
View full Profile